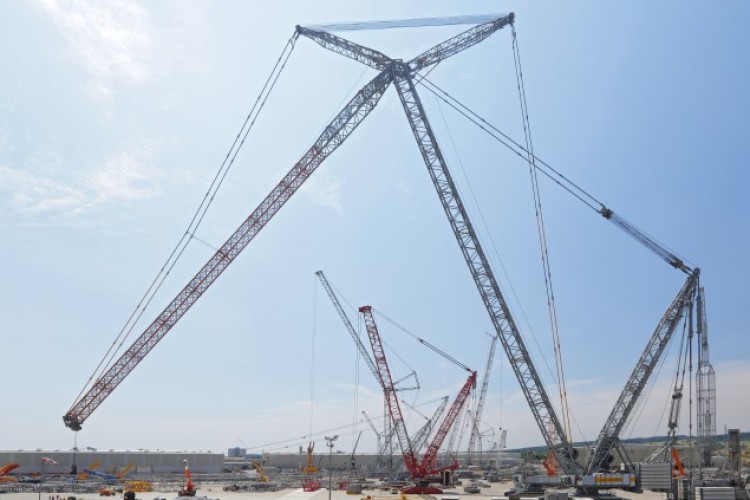 At 3,000-tonne rated capacity, the LR 13000 is the world's strongest conventional crawler crane. With assembly of the full boom system at the factory, it has now also been confirmed as the tallest.
The combination of the 120m main boom and the 126m luffing jib produces a lattice boom system with an overall length of 246m. Mounted on the solid crawler chassis, the crane thus reaches a height of 248m.
With its maximum boom length at its steepest angle its load capacity is 68 tonnes.
The stability of the boom system was tested at the Liebherr crane factory in Ehingen, Germany, with a load of 103 tonnes.
For the world record the LR 13000 was fitted with 400 tonnes of slewing platform ballast and 1500 tonnes of derrick ballast on a special foundation.
In the photo below, that's a regular 30-tonne class mobile crane on the end of the LR 13000's hook.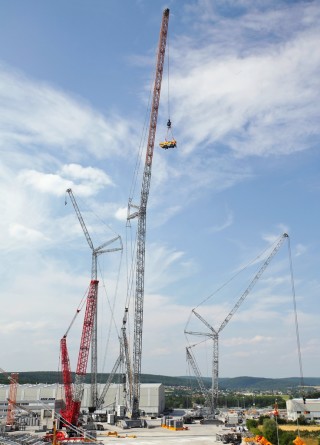 Got a story? Email news@theconstructionindex.co.uk