This classic old Akerman H25C is owned by Pentland Ferry's and incredibly they still use the big old Swedish machine, a real testament to the quality & durability of these old machines.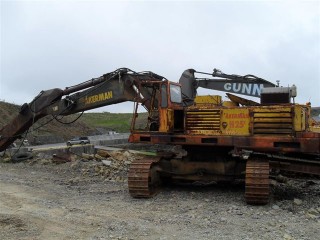 The salty sea air in the far North of Scotland has certainly taken its toll on this old girl cosmetically. But the machine is set to be put back into regular use shortly, when it is going to be mounted on a barge to perform dredging work.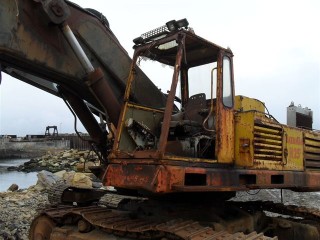 Once mounted on the barge, the machine will dredge and enlarge the berth at the Gills Bay ferry terminal to allow the ferry to turn around in the bay rather than turning out in open water, as it currently does on its way back from Orkney.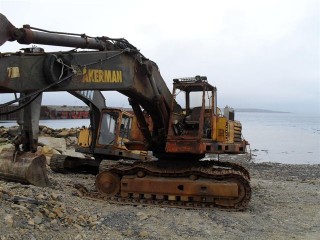 Looking at the sorry state of the old Akerman it seems difficult to believe that this machine is still a runner!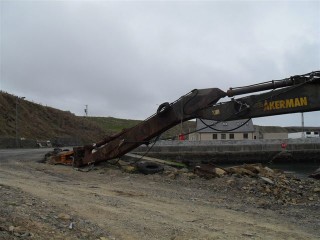 The 54 ton Akerman H25C series excavators, were first launched back in 1979 and had a ten year production run, during which time 148 machines were manufactured. Production continued from 89-90 with the machine being fitted with an all new "comfort cab" with a further 8 machines being assembled. They were powered by a 326hp Volvo Penta TD120C engine.
We thank Mark, and service engineer Neil Bruce who took the photos, for sharing them with us. It would be great to follow this story up once the machine is at work on the barge and dredging has commenced.