This public open day was designed so local residents could take a look at the work that goes on in the pit which like most mining and quarrying environments is hardly ever seen by anyone from outside the works.
The group were first invited into a tent to watch a video presentation showing all the steps of the rock extraction process whilst light refreshments and hamburgers were served to the keen visitors.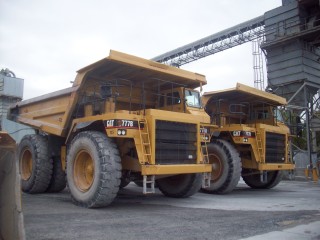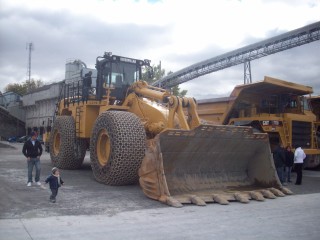 They were then invited to take a look at the wheeled loaders and dumptrucks which are used in the facility. The highlight for Anthony was getting up close and personal with the one of companies latest acquisitions, a 2009 model Caterpillar 992K which was on display next to two Cat 777B rigid dumptrucks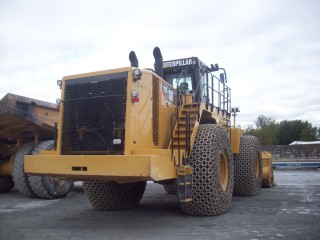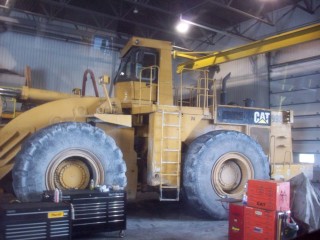 After this tour of the primary movers in the quarry, the group were loaded onto three buses which took them on a half hour tour around the quarry.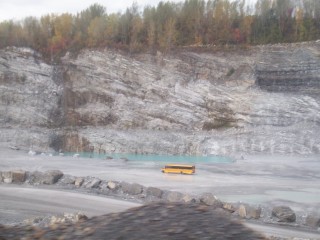 Anthony says "We went to the very bottom of the pit, some 280 feet lower to watch a Cat 988B loading a Cat 775E. Then we came back up and went on a tour of the garage where we saw a 992C which was undergoing repairs, it was a pretty cool day and a very impressive one too"