During these tough economic times those of us who are involved in the construction plant & machinery world know that it pays to protect your investment, and as you can see even Santa has his vital assets covered by Datatag!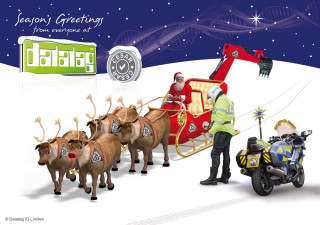 You can find out more about the Datatag range by visiting their website.
Merry Christmas everyone.