LiuGong Machinery, one of the biggest names in the Chinese plant and machinery market, chose Intermat to launch its latest generation of excavators the E Series. These new machines are said to offer more productivity, quality, efficiency and serviceability. The company are using their 22 tonne offering the 922E III as the initial launch machine. There was plenty to see on LiuGongs stand including this 36 tonne class 936LC model.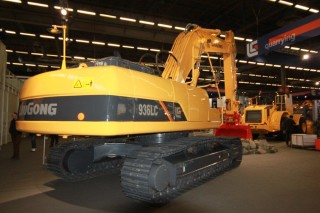 LiuGong also had a large selection of wheeled loaders on display and this 418 III motor grader certainly looked the part.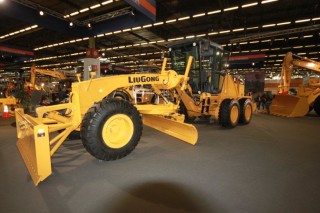 LiuGong's offering in the popular 13/14 ton bracket is the 915DIII. This machine is powered by a 82kw (110hp) Cummins engine, which was always a popular motor with UK customers when fitted to other manufacturers machines. I have to say this machine looked like a fairly decent piece of kit, and it would be very interesting to have one of demonstration for a week or so to see how they compare to more well established makes.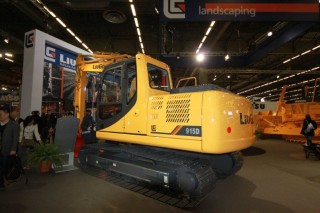 Also on stand were 3 examples of bulldozers from the Polish manufacturer Dressta, that LiuGong acquired in a deal that was finalized in January this year. Largest dozer in the range is the TD40-E which was proudly displayed on the stand.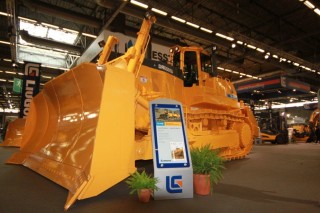 Other Chinese manufacturers displaying products included Cheng Gong who displayed two examples of wheeled loaders in the form of the 948H and this 956H model.
Also on display was this Cummins powered backhoe loader model, the 862H which I felt looked very similar to another global brands product!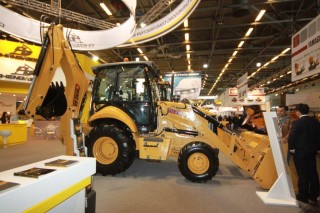 Another Chinese manufacturer that I had not heard of was Lishide, who displayed this small 6 tonne class SC60-8 machine.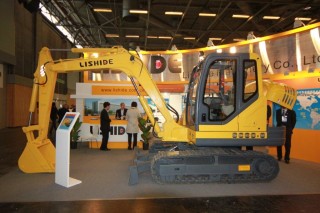 This little Yanmar powered machine looked rather dated I thought, but a brief perusal of the company's website shows that thier larger models are slightly more modern looking. The team on the stand seemed very interested in the Digger Blog and they even suggested a visit to the company's factory and proving ground in China. I think that would be a very interesting experience if it ever comes off. If it does then it will make for a fantastic post here on the blog.