A new JCB tracked excavator and wheel loader were supplied by Hewden to assist with the repair of a shingle bank that acts as a flood defence at Selsey beach, West Sussex, an area that was badly affected by flooding in 2008.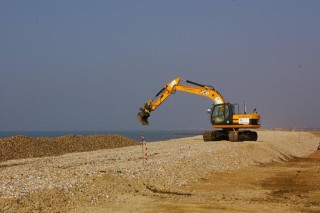 Exercise Watermark is a week-long exercise involving 10,000 people from the police to prison officers and equipment from helicopters to hospitals. During the week, mock flooding scenarios were carried out by the Environment Agency on behalf of Defra and the Welsh Assembly Government to test the systems and processes that are used when responding to floods.
Mike O'Neill, Area Incidents Manager for the Environment Agency said: "Exercise Watermark is the largest national flooding exercise that has ever taken place. Across the country, emergency responders will be testing their response to flooding on a widespread scale.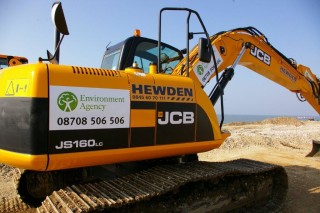 "With the support of Hewden, one of our framework suppliers, we have been able to bring in the required machines and expertise to enable us to respond to this massive flood event."
Check out this video report on the exercise.