Tomas is 30 years old and lives with his wife and young family in Backabo, which is near to Gothenburg in Sweden.
Tomas tells us he has always had an interest in plant and machinery and like so many of us, he spent a lot of his time as a youngster operating all kinds of machines, including excavators, wheeled loaders, tractors and articulated dumptrucks.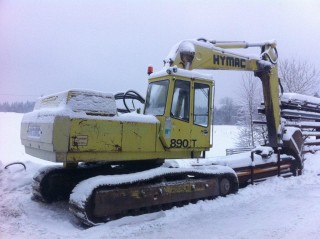 Tomas has been operating excavators for the past 7 years, but recently switched jobs to go operating harvesters. This left him with a problem, if he wanted an excavator to use at the weekends it was no longer easy to borrow one from his former employers, so Tomas set out to purchase a machine of his own.
There are many examples of the former British company's machines still in use in the Scandinavian countries and Sweden in particular seems to be a hotbed for them.
As such it didn't take Tomas long to find this particular model, which appears to be in superb condition for its age.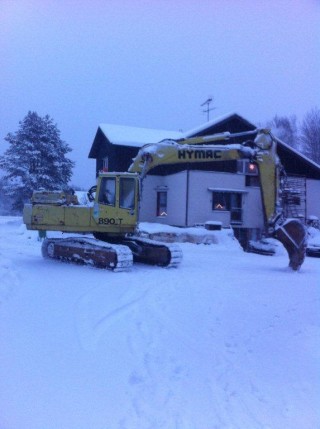 The 890 itself was first introduced in 1975 as a direct replacement for the outgoing 880 model, this example is powered by a 6 cylinder Perkins T6.354 turbo charged engine with an output of around 120hp. There were around 258 of these models built during production up until 1984.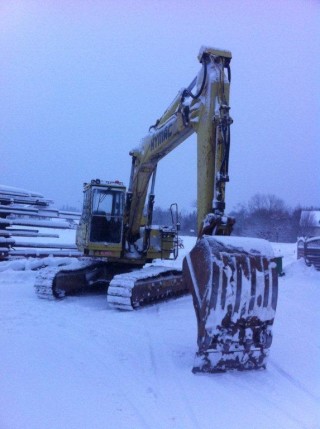 The CT versions were primarily aimed at the successful Scandinavian markets and were especially fitted with the "Scandinavian approved" cabs, which were fitted with superior heating systems, lined interiors and also featured servo controls as standard.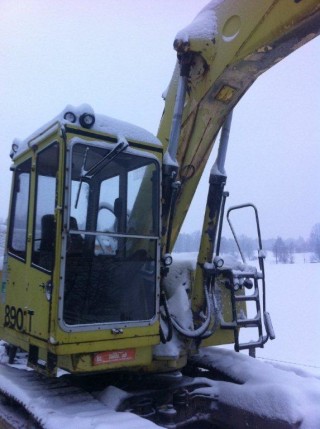 The family has recently purchased a piece of land on which they plan to build a house. Tomas said, "There will be much work for the Hymac 890 when we start, and we will use it with my fathers Volvo BM DR860 dumptruck and our old Hough H65 wheeled loader, there will also be many trees to cut down as well, I am looking forward to sharing some photos of the work with readers of the Digger blog"
Well all of us here at the Digger blog look forward to seeing how your Hymac works out for you Tomas.