The Digger Blog paid a visit to W H Bond's dedicated plant and machinery sales premises in St Ive nr Liskeard in Cornwall, to see the company's new Cat showroom and to talk about this high profile appointment, which now sees W H Bond's associated with one of the most famous and recognized equipment brands in the world.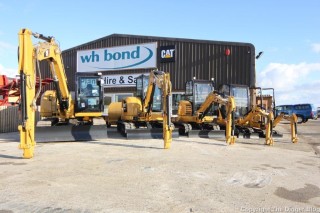 Talking about how the company became involved with the Caterpillar brand, Andy Pearce, business development manager for W H Bond said: "Following our acquisition of six Cat machines earlier this year, we noticed a story in the press about another company becoming a Caterpillar compact dealer. Given the strong connections W H Bond have in the South West region and the experience we have as a business, we knew becoming a Caterpillar compact dealer would be a wise strategic move for us. This led to us contacting Finning in regards to becoming part of the compact dealer network, and following a comprehensive review, we reached an agreement that is set to have a positive impact on our business growth strategy"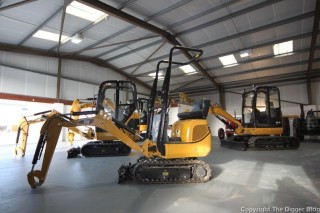 Mr Pearce also told us that the company intend to take a different and more comprehensive approach to plant sales, including a fully stocked indoor showroom, which at a later date will include a shop selling Caterpillar branded clothing, boots, scale models and a whole host of other products, which is sure to be a hit with customers in the future, myself included.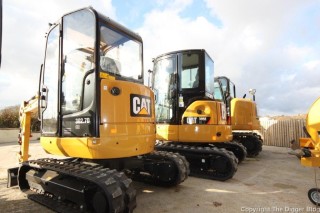 Mr Pearce also said, "It is also our intention to further expand our hire fleet with a range of Cat machines, and we will be able to offer demonstrations of the equipment to existing and potential customers directly from our hire fleet. This will ensure our customers can try machines 'on demand', allowing us to offer a highly efficient service. With a team of four mobile engineers that will be trained on the latest Cat equipment by Finning, we're also able to offer rapid service and repairs for the Cat machines we sell." Current machines in stock include 2 x 308E's, 305E CR, 302.7D CR, 301.4C and 300.9D, with more machines arriving on a daily basis.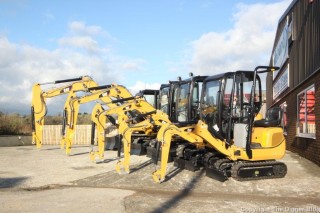 Impressively, W H Bond sold eight of the latest Cat 308E machines that we reviewed here on Digger earlier this year, on their first official day as the Cat compact dealership for Devon and Cornwall. Hardly surprising when you consider that in this part of the world, W H Bond's are often described as a one stop shop for the construction industry, offering timber products, plant hire, machine sales, landscaping, civil engineering, agricultural, and recycling services, all, and I speak from personal experience here, in a highly professional and customer friendly approach.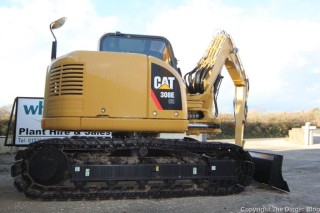 Speaking about this latest appointment, Finning compact dealer manager John Tierney, said "The South West is a key area for our business and given the strength and depth of W H Bond's contacts within Devon and Cornwall, they were well placed to help us improve our coverage of this area. Our strategy for growth in the UK and Ireland dictates that we are able to engage with our customers at a local level, and our ever-increasing network of compact dealerships is integral to helping us achieve this. With their commitment to the Caterpillar brand and knowledge of the local market, W H Bond will be an excellent addition as a Caterpillar compact dealer"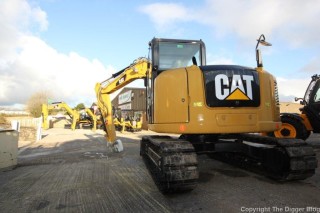 The Cat compact dealerships which have been set up around the country, have been something of a revelation from what I have seen, with local knowledge of customers and their needs being the key to success. I foresee massive success for W H Bond as a Cat compact dealer, and I look forward to covering more on any future deals the company seals here on the Digger Blog.