Finlay Grant, like so many of us, has been in the plant and machinery game all his working life. During the early 1990's Finlay was working on some major improvement works to the world famous Dufftown distillery in Speyside near Aberdeen. The job involved lifting a brand new 1.5 ton JCB 801 mini excavator inside one of the old buildings to enable Mr Grant to excavate one of the old floors which had worn out.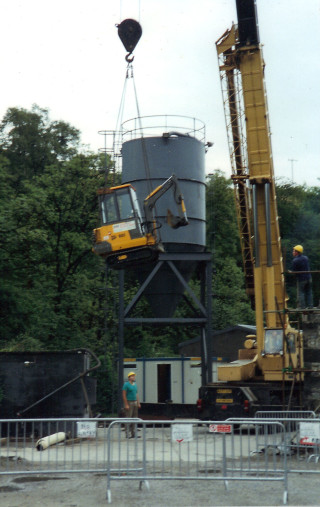 The Dufftown distillery was originally founded in 1896 by two Liverpudlian entrepreneurs in a former meal mill by the Dullan Water. Originally having only two stills, improvement works and upgrades have continued over the years and the facility currently has nine stills which can produce around 4,000,000 litres of whiskey per year.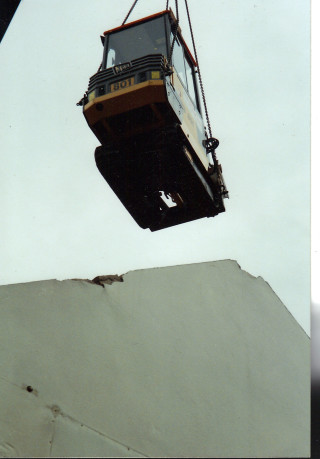 The JCB 801 machine which was involved in this particular project was owned by Bob Tait plant hire, and was lifted into the building by a Grove crane which was on hire from Inverness based crane hire company Weldex. Sadly I have no detail on the model and tonnage. Although a regular occurrence these days I still enjoy the spectacle of seeing a mini digger being lifted into restricted job sites like this.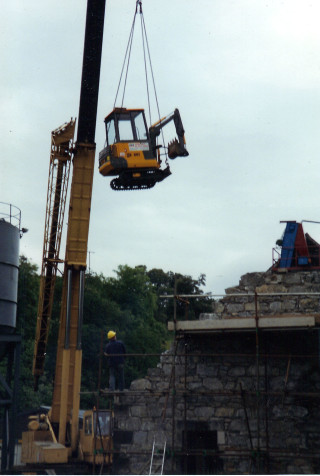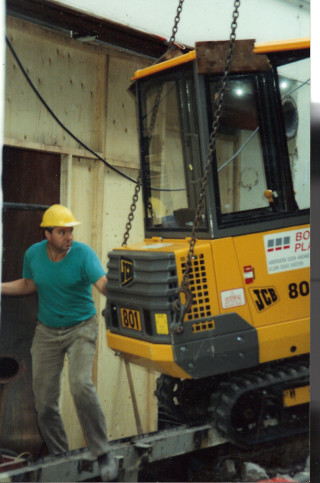 Once the machine was safely lowered inside, Finlay started the excavation process, with all material having to be loaded in a muck skip for lifting out by the crane. Finlay recalls how it took a few attempts to get the skip loaded correctly so it wasn't too heavy for the crane to lift out.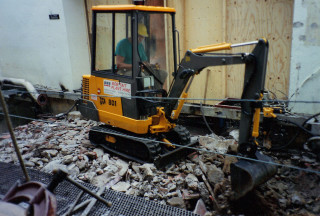 The Digger Blog thanks Finlay Grant for sharing these photos with us.