The privately owned company's Yanmar fleet currently consists of SV08-1 micro machines, ViO25, ViO30, ViO45, ViO50, ViO75 and ViO80 zero tail swing machines.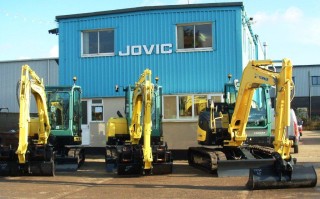 "Having been to the factory at St Dizier in France, I was impressed with the new models and the improvements they have made; the ViO80 in particular is a very well built machine and has a decent sized cab for a zero tail machine" commented Jovic Plant Hire director Peter Goudie.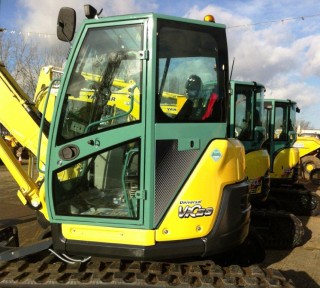 Mr Goudie continued "We have a very good working relationship with Ammann Equipment, they look after us and are very easy to work with. This latest deal brings our fleet of Yanmar machines to 26".
The ViO50 Universal, one of which I test drove in a recent blog, incorporates the latest Yanmar engine, longer straighter boom for increased load-over height, sprung ram guards on all cylinders, refuelling pump and a larger improved cab.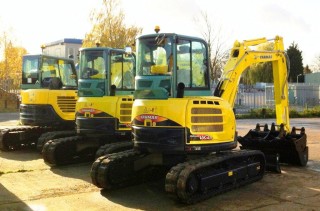 The 8 ton class ViO80 Universal, has air conditioning, air suspension seat, auto-idle function, automatic 2 speed travel, as well as "eco-mode" for increased fuel economy when carrying out less arduous digging.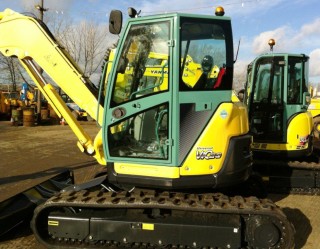 All Yanmar machines feature the unique VICTAS track system for improved stability and are covered by a 2 year warranty.
Jovic Plant hire, also run Ammann hydraulic breakers in their hire fleet, as well as larger equipment including excavators up to 13 tons and telescopic handlers.