K-Tec Earthmovers Inc, are based in Rosenort, Manitoba, Canada and describe themselves as one of the fastest growing scraper manufacturers in the world.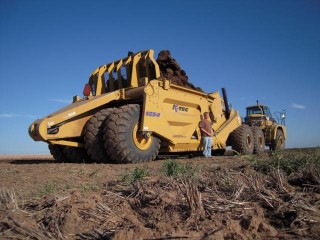 The 1254ADT is the biggest scraper in the company's 3 model ADT series and has a struck capacity of 38.8 cubic yards and an impressive heaped capacity of 54 cubic yards.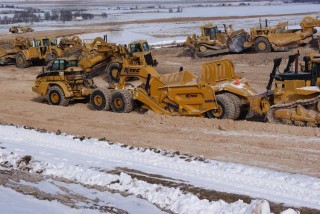 There has been some comparison to the giant Caterpillar 666 motor scraper, which was first introduced in 1960, until it was finally discontinued in 1978. That machine was of course an entirely different animal, being a twin engined motor scraper. The K-Tec scraper is dependent on a dozer to assist in push loading and as you will see in the video in this instance the dozer of choice is a Caterpillar D10.