Pascal who is a member of the Classic Machinery Network forum, also runs a fantastic blog called www.ec1000.net, which is totally dedicated to the Poclain brand. He and a number of his fellow Poclain enthusiasts recently visited a small pit in France, where there are still five Poclain 350 models in regular service.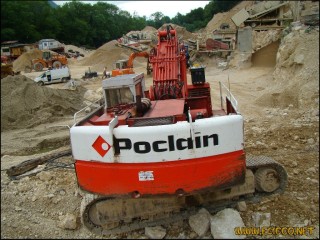 The owner of the pit is Henry Botta, who is close to reaching his 70th birthday. Mr Botta is very passionate about his machines, especially the Poclain branded ones, having started out his career operating in 1963 on a FC30 model.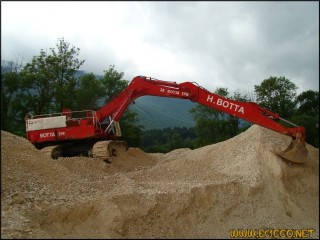 These old machines obviously present some problems, with hydraulic oil leaks being the most major hindrance. Not an uncommon problem with Poclain machines from all genres it has to be said, but cosmetically and functionally they are still more than capable of putting in a good days work, and just how many of today's modern machines will still be working in thirty year's time one has to ask?
Personally I think it's great that these old French classics are still working and indeed cared for. Poclain was a great brand, which was loved by many, and although gone as a brand forever, will not be forgotten.