Digger Blog reader and Marketing Manager for LiuGong Europe Sander Gesink, has been in China visiting the factory and getting an overview on how the company works. On arrival at the company's headquarters in Liuzhou, visitors are greeted in the reception area by a display of modern LiuGong machine's and a fully restored LiuGong Z435 wheeled loader, as featured in our recent Chinese wheeled loader 40 not out blog post.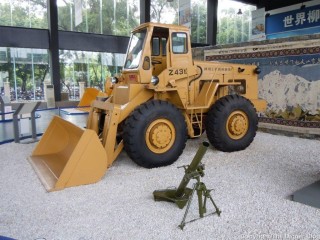 These machines, based on a Japanese design, were first developed in 1966 and were the company's first models of wheeled loader. As such this machine is very important in the company's history, and is one of the reasons that the machine takes pride of place on display at the factory. LiuGong are claimed to be one of the world's largest producers of wheeled loaders.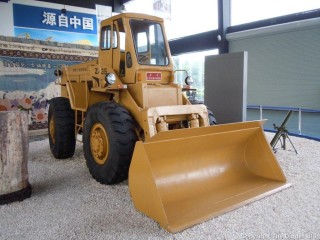 On a visit to see the production line in action, Sander told us that incredibly a brand new LiuGong wheeled loader rolls off the line every 7 minutes! It really does make you wonder where all these machines that are being made around the world end up.
Sander also sent me a number of other photos from the headquarters, and also from the local museum which featured another LiuGong wheeled loader, I will post these shots in a future post here on Digger.