As regular readers will know, I have been trialling an Engcon tiltrotator system for some time now, and thanks to the coverage here on the blog, many more contractors in the field are starting to get the message about the benefits a tiltrotator can offer you as an end user. In my region alone I know of at least 2 customers who have signed up for a unit and a number of others who are in the negotiating stage. I have also had messages and emails from machine men & women all over the UK who are keen to get the tiltrotator factor. So to celebrate here's a chance to win your own Engcon baseball cap and a T-shirt in our easy to enter competition.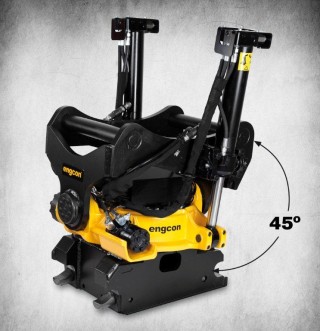 Answer the following question to be in with a chance of winning...
Engcon recently launched its Generation 2 series of tiltrotators, can you give us the correct model number for the tiltrotator to fit excavators from 18 – 26 tonnes. Is it ..
A) PC26
B) TR18

C) DC186
D) EC226
Please send your entry to the usual Digger Blog email address, digger @ theconstructionindex.co.uk stating your answer, full name and address, & possible T-shirt size (Caps come in a fully adjustable, 1 size only). We have ten caps up for offer and five T-shirts. The first five drawn out of the hat will win a cap and T-shirt, with the next five receiving a cap. I only have limited T-shirts available so I cannot guarantee your preferred size.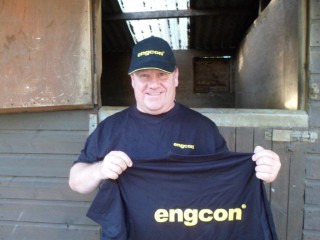 The draw will take place at Engcon headquarter's in Sweden on Friday, October 26th, and the winners will be announced here on the blog on the following Sunday, so you have plenty of time to enter, which you are welcome to do as many times as you like.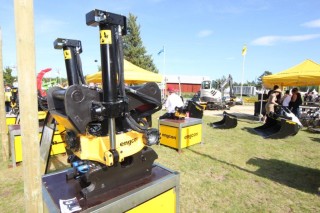 It only remains for me to wish you all good luck!