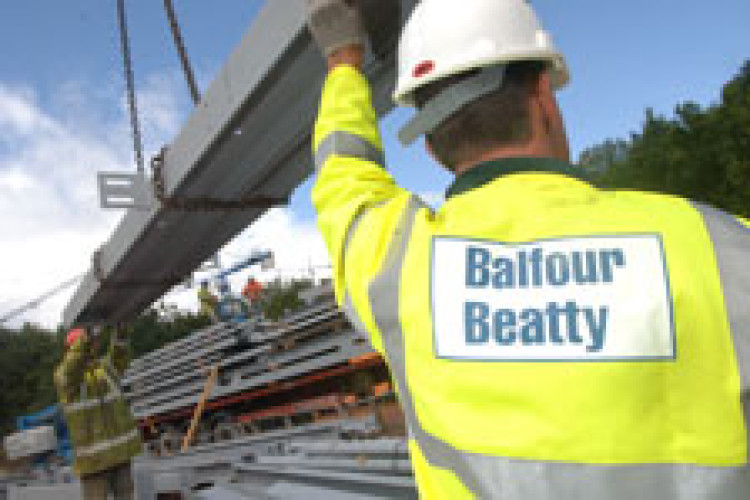 Some 81 percent of almost 450 workers across Britain voted to strike.
Balfour Beatty is one of seven building contractors who have set up the Building Engineering Services National Agreement (Besna) to replace the existing Joint Industry Board (JIB) national industry agreement.
The first official strike is expected to take place on 7 December.
Unite has also said that it intends to ballot two other companies – Crown House Technologies and NG Bailey.
The union said it has written to the seven companies, that recently pulled out of a meeting with Unite to discuss the dispute, to get back to talks and has suggested the involvement of the conciliation service Acas.
Unite has asked Balfour Beatty to withdraw the threat of dismissal for workers who refuse to sign new inferior contracts by 7 January 2012.
Unite national officer, Bernard McAulay, said: "This is a resounding result and shows our members have not been conned and therefore Balfour Beatty Engineering Services needs to recognise it does not have the support of its employees.
"Unite therefore calls on Balfour Beatty to immediately engage in discussion with the union to find a sensible solution to this dispute.
"The company should start by withdrawing its threat of dismissal to those who refuse to sign new and inferior contracts."
Unite will be announcing dates for strike action in due course.
Today, electricians will protest at Balfour's Blackfriars site in London before marching to join striking public sector workers' picket lines.
Got a story? Email news@theconstructionindex.co.uk