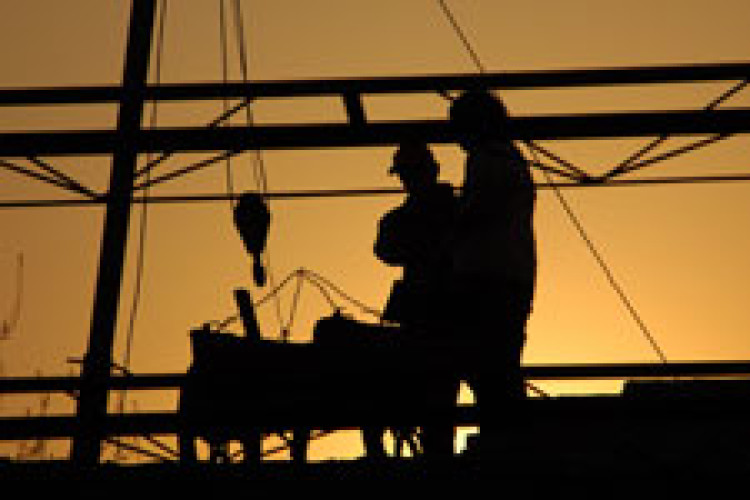 Trade Manufacturing Facility (TMF) of Newtown made small buildings and ecopods.
Union Unite said staff had turned up for work last week, but were told the company had stopped trading.
Administrators Smith and Williamson said it had been instructed to place the company into voluntary liquidation.
Howard Wright, of Unite in Newtown, said: "The staff turned up for work as normal on 18 October to be told there was no work, and the shutters were coming down and the company was to cease trading.
"The workers have been made redundant. People are still waiting for wages from the last couple of weeks.
A Smith and Williamson spokeswoman confirmed that TMF stopped trading on 18 October and the workforce was dismissed by the "principal director".
She said the director instructed Smith and Williamson "to assist to liquidate the company", and statutory meetings of company members and creditors was likely to take place on the 25 November.
These will place TMF in creditors' voluntary liquidation, and appoint the liquidator.
Got a story? Email news@theconstructionindex.co.uk