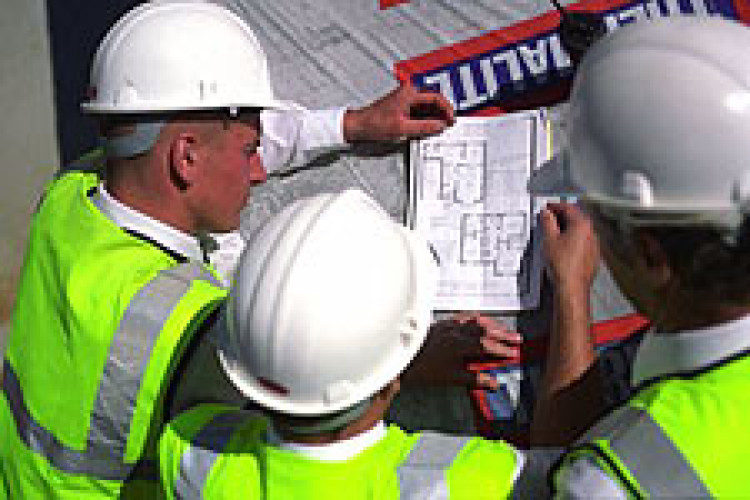 Up until recently when the words 'recession' and 'training' appeared in close proximity, it usually meant that they were combining to produce some variation of that all too familiar phrase that in a recession training is the first thing to go. The training statistics from the past few years however, would seems to paint a different picture.
On the surface, it would seem that during these recessionary times there's been a decided effort to maintain workforce training and development as part of the operational status quo. The latest statistics for example show that 921,000 individuals received training in the financial year 2010/11, that's over half (54%) of the sectors employees.
Surprisingly there was a greater proportion of training taking place in small businesses (of 2-9 direct employees) than within the largest businesses (100+ direct employees): 63% compared with 48%. The smallest employers therefore, were responsible for more than half of the construction industry workers who received training in the last year.
While it would be comforting to think that these statistics can be explained by a better understanding among SMEs on the business case for training; or that lessons have been learnt following the skills gap that emerged in the aftermath of the 90's recession and that the days of knee-jerk reactions and short-term thinking around training are over. Realistically, however, it is far more likely that that 'the lag factor' has meant that a substantial drop in training numbers has yet to come.
For many contractors and small businesses in the sector, the real pain of the recession is only kicking in now. Many are operating within worryingly close margins and any existing training budgets may be starting to shrink and dwindle. Survival is the priority, and rightly so, but part of the formula to help weather the storm is having the right skills in place to meet the challenges head on.
Having a robust skills base - talented employees, who are familiar with new ways of working and emerging trends - has never been more important. But, what can already stretched employers do with little resource? How can you train on a shoestring? Here are some options worth considering.
1. Is your training budget really that tight? Explore the options.
Many employers are unaware of some of the many grants and funding options available out there. For example, smaller employers who are exempt from paying a levy assume that they are therefore not eligible for grants and funding. However, this is not the case. Make sure that you look properly into what's available to take full advantage.
At CITB-ConstructionSkills, we have remaining funding available for apprentices who've already achieved workplace qualifications or learning aims at Level 4 and above even if these apprentices have received any previous grant. There is also funding available up until March 2012 for Health and Safety training. Take a look on the website for further details: http://www.cskills.org/levy-grant/grant/grants20112012
If you are an industry federation member, there are often substantial discounts available for training, courses and qualifications. Check out the relevant federation website for further details.
2. Are you sure that your training the right training?
Be absolutely clear about the purpose of any training you undertake – is it directly aligned with the wider business strategy and objectives? Look at how the training will help deliver goals and how it will ultimately help improve your business. Also, be mindful of all of the different areas where training might be required - is your company's technical proficiency far better than its management ability? Make sure the balance is correct.
At CITB-ConstructionSkills we're looking at ways to improve the quality of construction training and qualifications out there, so that when SMEs do invest, they are getting a good return on their investment. At the moment we working closely with industry to review of our Construction Qualifications Strategy which looks at the entire spectrum of courses and qualifications in construction education to make sure that they producing skills that employers need.


For further details or to input into the consultation visit the website. 
3. In-house and online options
Explore options around in-house training. Be sure that you are taking full advantage of the skills that already exist within your company and look at some creative ways to share the knowledge and skills right on your doorstep. What can your employees learn from each other? Can you implement some management mentoring? Are those planning to retire in the next few years passing on valuable skills to other employees?
Another avenue worth exploring is e-learning options. Training online can be a relatively cheap way to upskill when budgets are tight. The National College for Construction for example, recently launched Skillsfile an e-portfolio and learner management system. For further details visit the Skillsfile website. 
4. Apprenticeships
Apprenticeships are the lifeblood of the industry and many smaller companies are keen to take on apprentices despite the tighter budgets. We are looking at ways to help employers do that – to include Group Training Apprenticeships and we are introducing Shared Apprenticeship Schemes which allow more than one employer or local authority to share the training of apprentices.
Another option for SME employers is to talk with a Higher Education institutions about using an undergraduate to do a project or piece of research. Undergraduates desperately need some work experience and it could really be valuable for the business. Employers could consider some form of joint arrangement with another employer.
The UKCG Apprentice Task Group has compiled useful information to surrounding employing apprentices to construction companies and their supply chains. Further information online.
5. Training Groups
Employers should consider joining a local training group if it fits their needs. There are two types of training groups - Independent Training Groups (ITGs) are groups set up locally to deliver training for SMEs who are unable to employ their own training officer. National Training Forums (NTFs) are groups set up locally to deliver sector-specific training for SMEs who are unable to employ their own training officer, and groups formed on a national basis to develop, plan and co-ordinate training for the relevant industry sector.
CITB-ConstructionSkills is currently offering Training Groups up to £10,000 to provide free training for their members between the 1st October 2011 and the 31st March 2012. To find out more go to our website.
Nick Gooderson is Head of Education, Training and Qualifications at CITB-ConstructionSkills
Got a story? Email news@theconstructionindex.co.uk