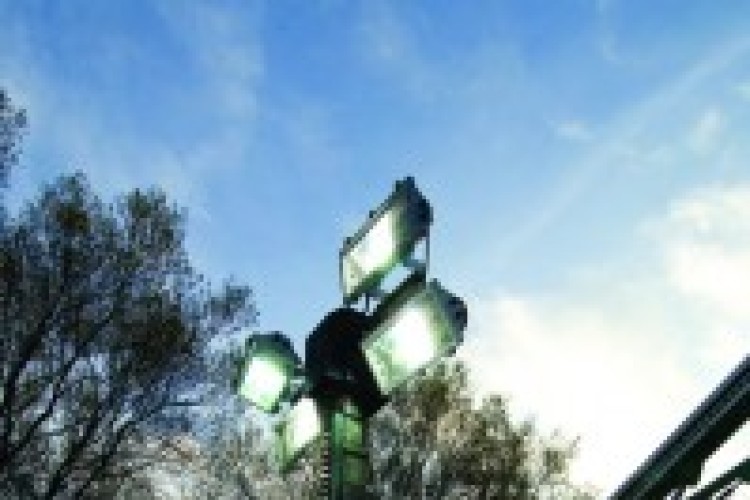 The Italian-made Towerlight VT-1 Eco saves energy by having an automatic stop/start mechanism that switches on the unit when the ambient light has descended to a predetermined level.  The light detection sensor also switches the lamp off when sufficient daylight comes.
A-Plant had a number of these sets around campsites at the recent British F1 Grand Prix at Silverstone.
Combining the two factors of less personnel travelling around the site to switch lights on and off, and having lighting sets in operation only when it is dark, TowerLight has calculated that reduced pollution levels of up to 30% can be achieved.
A-Plant marketing and strategic accounts director Asif Latief said: "These lights are undoubtedly environmentally friendly, which will go a long way towards helping our clients to meet with their own green responsibilities, as well as simply saving money on labour and fuel costs."
TowerLight international sales manager Paul Hay added: "With government departments, such as DEFRA, placing an increasing emphasis on reducing pollution on construction sites and civil engineering projects, we set about developing the VT-1 Eco with environmental considerations right at the forefront. The knock-on effect means that these benefits will also apply to outside event managers, whose clients are often eager to use environmentally sound equipment."
Got a story? Email news@theconstructionindex.co.uk