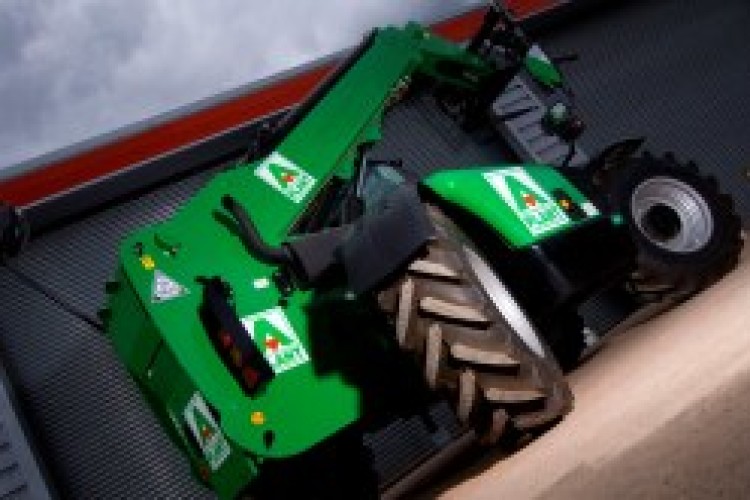 For the six months to 31 October 2011, A-Plant's total revenues reached £93.7m, up from £82.4m for the same period in 2010. Operating profit was up from £4.2m last time to £5.3m, while Ebitda climbed from £24.4m to £26.2m.
First half rental revenue for A-Plant grew by 11% to £86m (H1 2010: £77m) including 2% growth in average fleet on rent and 6% yield improvement.
Group revenue for parent company Ashtead, which includes the much larger Sunbelt operations in the USA, was up 24% to £575.5m (H1 2010: £484.3m).
Pre-tax profit nearly trebled to £84.4m, up from £30.0m for H1 2010.
Sunbelt's numbers were boosted by the first time inclusion of Empire Scaffold, acquired in January 2011.
Ashtead  chief executive Geoff Drabble said: "We are delighted to report record first half pre-tax profits of £84m in end markets which remain well below previous peaks.
"Market share gains, the on-going structural shift to rental in the US and operational efficiency meant we delivered a very strong performance across a broad range of metrics despite end construction markets being at a cyclical low point.  This is encouraging for both the short-term, where we expect a continuation of current trends, and the longer term where, when cyclical recovery comes, we expect to benefit significantly.
"With our robust debt structure, substantial capacity to fund fleet growth and the well-established momentum in the business we now anticipate a full year profit substantially ahead of our earlier expectations."
Got a story? Email news@theconstructionindex.co.uk