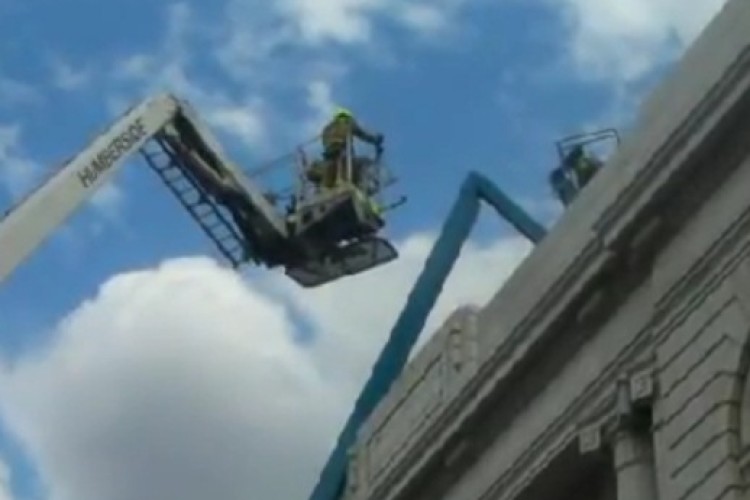 The Genie Z-80/60, on hire from Peter Hird & Sons, reportedly touched the side of the building, triggering the immobiliser. This model has a 26.38m working height and was working at close to full reach.
Hird technicians came to the rescue but were unable to over-ride the system.
After 90 minutes it was left to the fire brigade to bring their own equipment in to lift the men safely down.
A Grimsby Telegraph video of the rescue can be seen by clicking here.
Got a story? Email news@theconstructionindex.co.uk