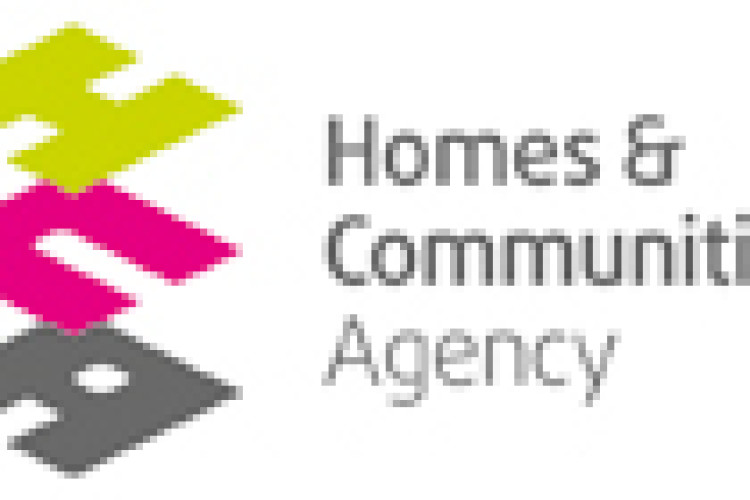 The HCA said that in the year to 31 March 2012 it achieved 59,451 housing completions in England against a target of 41,000, and 19,967 housing starts on site.
The full statistics can be seen on the HCA website at http://www.homesandcommunities.co.uk/national-housing-statistics.
The HCA said that it was "making a significant contribution to government aspirations to deliver up to 170,000 new affordable homes by 2015".
Chief executive Pat Ritchie said: "This is a good result and we are where we expected to be in our delivery programme. The numbers demonstrate strong completions and a solid platform on which to build, especially when put into context alongside the HCA's wider delivery work. It also shows we are making a significant impact on boosting the supply of affordable homes in the areas where they are most needed, in partnership with local authorities and providers across England.
"Our teams have worked hard and we will continue to look at more innovative ways of working with and supporting our delivery partners, most significantly through our Affordable Homes Programme as it gathers momentum.
"We will be reviewing and monitoring delivery for the coming year of the programme, to ensure that our funding offers the best value for public money and helps meet government aspirations of delivering up to 170,000 new homes by 2015."

Mayor of London Boris Johnson was swift to claim credit for affordable homes in the capital.
HCA figures show that in the past year more than 16,000 homes were delivered in London, well beating the mayor's target of 12,000.
Mr Johnson said that more than 54,000 affordable homes have been built in London over the past four years, meeting his pledge to provide 50,000 affordable homes for Londoners during his first term in office. He added that London was on track to get 100,000 new affordable homes by 2015.
Housing minister Grant Shapps could also be heard blowing a trumpet: "Far from the predictions of the doom merchants, today's figures show work has started on over 15,000 new affordable homes since last September - a massive increase on the previous six month period. This is clear evidence that our efforts to get Britain building are starting to yield impressive results. I am also impressed at how, as we've moved to our new housebuilding programme, developers up and down the country have taken up the exciting opportunity to build thousands of new affordable homes. This rapid and dramatic progress means that we are well on track to exceed all original expectations and deliver up to 170,000 new affordable homes over the next few years.
"But even with the need to cut the record deficit we inherited, I'm clear there's still more to do. That's why on top of the £4.5bn we're investing in affordable homes, we're also spending £1.3bn to get stalled developments back on track and to build the infrastructure needed to unlock sites for housing."
Got a story? Email news@theconstructionindex.co.uk