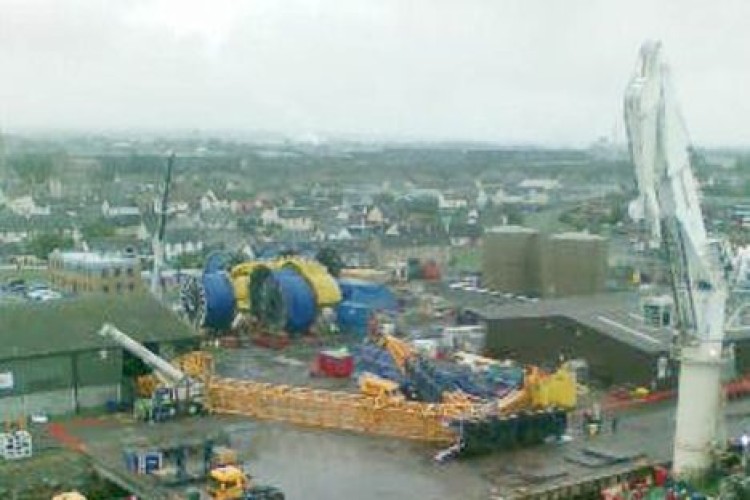 Issuing a statement five days after the event, the country's largest crane company confirmed that no one was hurt but there was significant damage caused, including to a Terex 100t all terrain crane parked nearby owned by another rental company.
It will take until the end of the week to clear up the mess
Ainscough's statement said: "Following the incident on Friday 9th September 2011 at the Oilfield Support Base, Invergordon, Ainscough Crane Hire Ltd confirm that on completion of a routine lifting operation the 550te capacity Liebherr LG1550 was in the process of moving from the quayside when the crane overturned.
"No personal injury was sustained by either Ainscough or any third party employee, however the crane is extensively damaged and there was also damage to third party property. Ainscough Crane Hire Ltd along with the crane manufacturer is currently assisting the Health & Safety Executive with a thorough investigation of the incident to establish the cause.
"A recovery team has been dispatched to the site and is currently finalising the method of recovery and producing the relevant documentation in order for recovery works to commence. It is anticipated that the crane will be removed and site will be clear by the end of this week."
Got a story? Email news@theconstructionindex.co.uk