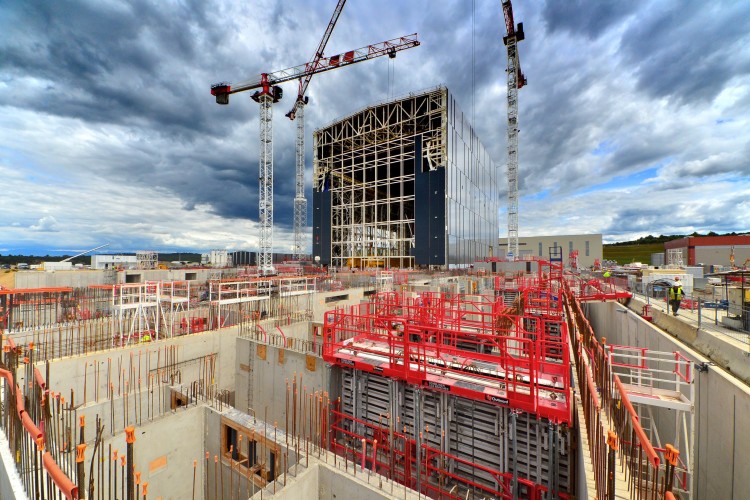 The Momentum JV has been named as construction management-as-agent contractor on the international project, which aims to make fusion a viable source of almost limitless, carbon-free energy. The 10-year contract is expected to be worth €174m (£144m) and there is an option for a three-year extension.
The team will be project managing the assembly of more than one million components for the reactor, which is being built in Cadarache, France.
Bernard Bigot, director-general of the ITER organisation, said: "The role of the construction management-as-agent is absolutely central to the success of the ITER Project. And since fusion holds so much potential as an environmentally clean and virtually limitless, safe source of energy, the stakes of success for the seven ITER members are very high. With the expertise represented by the Momentum joint venture, we feel confident that the assembly and installation of the ITER facility will meet its objectives: delivery on time and on budget with the highest standards of quality."

Clive White, President of Amec Foster Wheeler's clean energy business, said:  "The Momentum team is proud and delighted to be chosen for such a pivotal role on one of the world's most important energy projects. The Momentum partners will bring complementary skills to bear and embed a can-do project culture focused on safety, quality and maintaining schedule and costs." He added that Amec Foster Wheeler has been involved in the ITER project for over 20 years.
As CMA contractor, Momentum will manage and coordinate the assembly and installation of more than one million components for the ITER reactor. At its centre is the world's largest tokamak, an experimental machine designed to harness the energy of fusion, the nuclear reaction that powers the sun.
The scope of services includes contract management, configuration management, project management, construction preparation, site coordination, works supervision, and activities leading up to mechanical completion. The contract does not cover design or fabrication of components, construction of the buildings or building services.
Got a story? Email news@theconstructionindex.co.uk