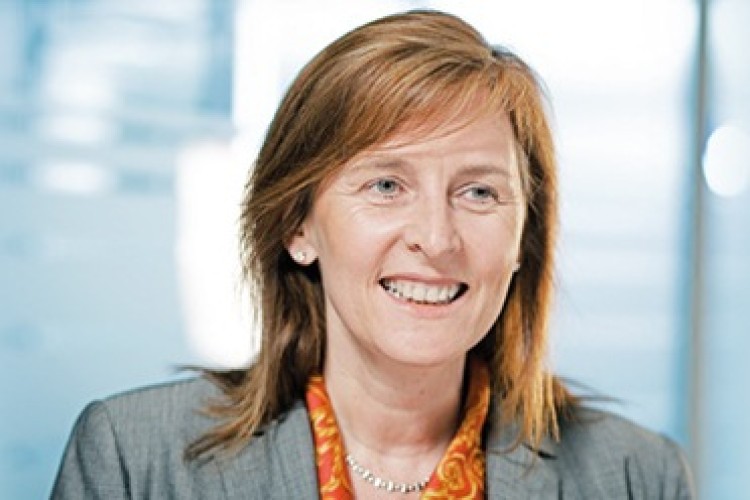 Ray O'Rourke will remain executive chairman.
With an £8.2bn order book and £4.3bn in managed revenues, Laing O'Rourke is one of the UK's big three construction groups, alongside Balfour Beatty and Carillion. It is also one of the biggest privately-owned companies in the country.
Ms Stewart, aged 48, joined Laing as a trainee in 1982. Subsequent to the 2001 acquisition by O'Rourke, she was appointed group commercial director of Laing O'Rourke in 2004 and group director of finance and commerce in March 2010.
Ray O'Rourke said: "The shareholders and the group board have ensured that in selecting Anna as the next chief executive we will achieve the seamless continuity of strategic approach we were seeking. Anna is the outstanding choice to lead the company because of her excellent track record in helping transform and grow our international presence; her intimate knowledge of Laing O'Rourke's culture and operations, her role in the development of the group's strategy and her unquestionable passion for realising our future vision.


"Anna's appointment has the unanimous support of all the senior leaders across the business. I am confident that supported by the group board and executive committee, she will take the group to the next level of performance. I look forward to working with her to successfully deliver our innovative plans for engineering, Design for Manufacture and Assembly, asset optimisation, talent management and financial performance.
"Following a seamless handover of my chief executive duties to Anna, I will continue in the role of executive chairman, responsible for the leadership of the group board."
Ms Stewart said: "I am very proud to have been asked by the shareholders and the group board to lead Laing O'Rourke, having started my career with the company over 30 years ago. Laing O'Rourke is a unique business with leading capabilities in all facets of engineering and construction; a talented leadership team; highly engaged workforce; and longstanding client relationships. I understand the obligations that come with the role and have committed to the shareholders to turn our highly compelling vision for the future into reality."
Got a story? Email news@theconstructionindex.co.uk