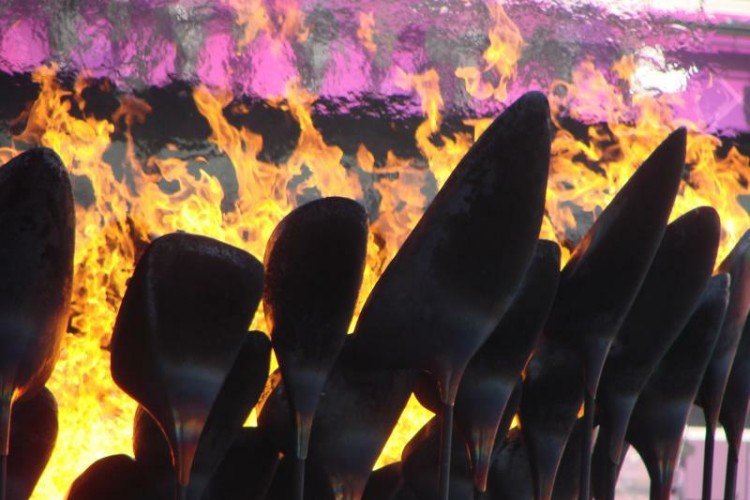 London Organising Committee of the Olympic & Paralympic Games (LOCOG) representatives are travelling to Brazil to share the London 2012 lessons learnt, including Atkins' design and engineering technical knowledge gained over the last seven years.
By the end of the year, each national Olympic and Paralympic committee will receive the copper petal that accompanied their teams at the opening ceremonies and formed part of the Olympic and Paralympic cauldrons at the London 2012 Games as a memento.
As the official provider of engineering design services for the London 2012 games, Atkins' engineering design solutions will be passed on to the host organiser via a series of reports it authored on a variety of topics as part of the ODA's London 2012 learning legacy programme; papers from the UK-GBC's London 2012 lessons learned programme which Atkins partnered; and Atkins' temporary materials handbook.

Mike McNicholas, Atkins' London 2012 project director, said: "This project has been transformational for Atkins and we worked with partners to find new solutions to some unique challenges. The London 2012 infrastructure is widely regarded as a resounding success. It was delivered on time and on budget and achieved unprecedented levels of sustainability, setting a new benchmark for major infrastructure projects. We are proud to be playing our part in sharing our knowledge with the next hosts of the Olympic and Paralympic Games."
Atkins said that the distribution of the copper petals is also a special moment for the company. Atkins' utilities engineer Daniel Hatton was the scheme designer for the gas supply up to the cauldron. As the technical co-ordination manager, Atkins worked with the cauldron's designers and manufacturers to ensure the gas supply to the 204 floral petal designs for the Olympic nations and 164 petals for the Paralympic nations met safety standards and passed all building control and security regulations. This was made more complex because of the number of parties involved and the fact that a relatively high pressure supply was needed in order to get the effect required.
Got a story? Email news@theconstructionindex.co.uk