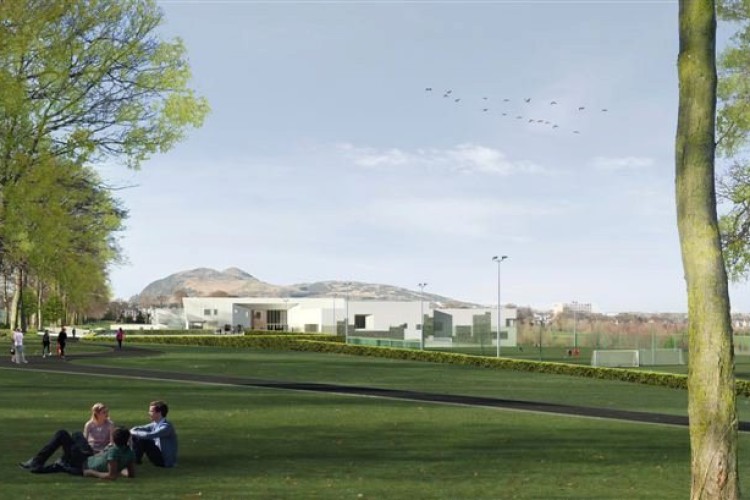 However, signing the contract is delayed until resolution of a legal challenge brought by local residents.The council plans to build the new Portobello High School in Portobello Park but is fighting objections from a local action group.
City education leader Cllr Marilyne MacLaren said: "Following a competitive tendering process we are pleased to announce that Balfour Beatty is our preferred choice to be awarded the contract for the new Portobello High School.  We greatly appreciate that they are willing to delay the contract signing until after the legal action is resolved as this will keep additional costs to a minimum for the council. 
"Balfour Beatty is one of Scotland's leading construction companies and we are confident, that with them on board, we will give the Portobello school community a new school that they can be proud of.
"It's hugely disappointing that the start of the work may be delayed but, by agreeing to some preparatory works going ahead before the contract signing, we hope to keep any delays to a minimum."  

At a council meeting on 22 September, councillors will be asked to approve the appointment of Balfour Beatty Construction Scottish & Southern Ltd as the principal construction contractor the new school, subject to the approval of the contract being take to council at a future date.
They will also be asked to approve the go-ahead for preparatory works up to a maximum cost of £200,000 to mitigate the risk of delay to the construction programme.
Portobello Park Action Group has raised a legal action in the Court of Session to review the decision to build the school on Portobello Park. 
Planning permission was granted earlier this year following an extensive pre-planning consultation programme.
Got a story? Email news@theconstructionindex.co.uk