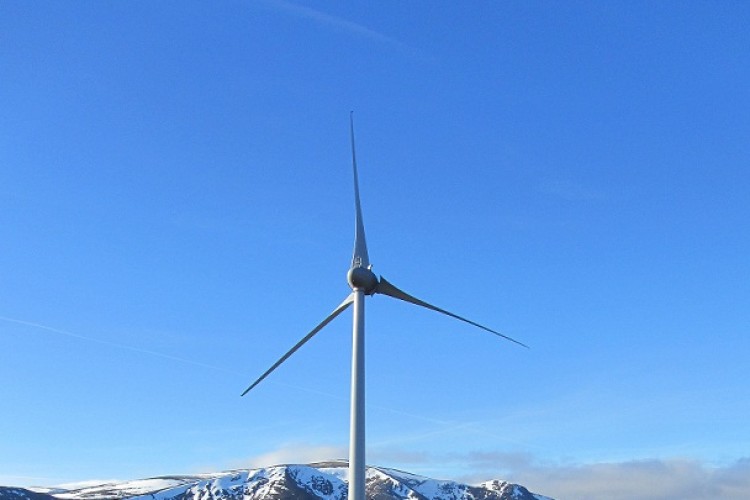 The 300 hectare site near Dingwall currently has 34 turbines capable of generating some 17MW of electricity.  The new extension will benefit from an additional sixteen Enercon 2.3MW turbines which are connected to Scottish and Southern Electricity's distribution network.  With larger more powerful turbines, this new network will have an installed capacity to generate 36.8MW of green electricity, enough to meet the average demands of around 15,500 homes.
Working alongside civil engineering contractor R J McLeod, BBES has supplied and installed over 90,000 metres of high voltage, fibre optic and earthing cables. These cables were laid within open trenches alongside the wind farm roads after which the original soil was put back in place to protect the cables from wildlife and to ensure minimal environmental impact.  BBES also fitted out the switch gear building and both supplied and commissioned the auxiliary transformer, standby generator and low voltage distribution board.
With the wind farm high in the hills of the Novar Estate, the experienced team continued in its no compromise approach to safety, remaining vigilant to the exposed landscape whilst faced  with the harsh winter weather. .
The development of wind farms as a component of a sustainable energy supply strategy must go hand in hand with sensitive environmental design and planning.

As part of its commitment to a more sustainable environment, BBES is striving to deliver projects that have minimal impact on local residents and the surrounding countryside, as well as the wider environment.
The Novar Two site benefits from a number of features that make it excellent for a wind farm extension, including high wind speeds, excellent road and site access as well has being a good distance from properties.
BBES' work at the Novar Two Wind Farm reinforces the company's ability to deliver sustainable projects and reflects the company's position as market leader in the delivery of renewable energy schemes in the UK.
Got a story? Email news@theconstructionindex.co.uk