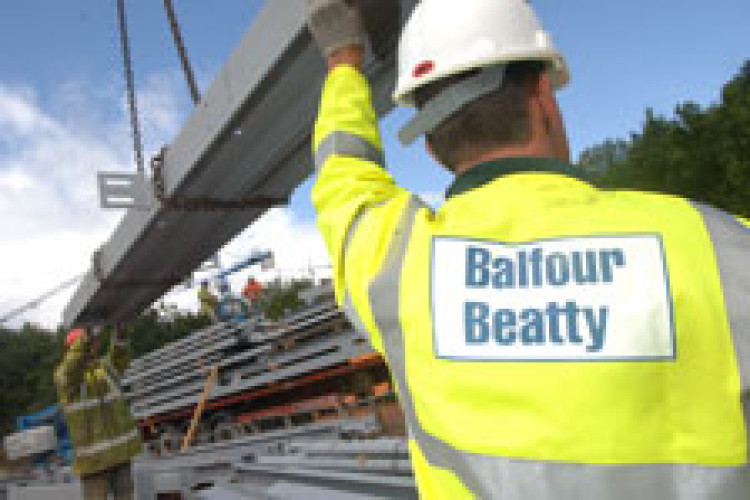 BBES successfully challenged the action on the basis of "a number of very significant deficiencies in the ballot".
Unite said that it "condemned Balfour Beatty's use of draconian ballot laws to prevent construction workers from taking legal industrial action further to the overwhelming yes vote earlier in the week" and vowed to run the ballot again.
The dispute centres over BBES planning to pull out of the Joint Industry Board (JIB) national industry agreement and set up a new Building Engineering Services National Agreement (Besna) along with six other contractors. An initial ballot showed overwhelming support for strike action. 
Unite national officer Bernard McAulay said: "BBES is aware that over 80% of Unite members who returned their ballot papers voted in favour of strike action. Our members have taken this step because of their deep concerns over the proposals by their employer to de-skill their industry.
"But rather than listen and return to the negotiating table, BBES have chosen to hide behind draconian ballot laws and challenge the democratic voice of BBES employees by quoting concerns, as to whether they have been advised of the correct name of workplaces and concerns, as to whether a handful of staff employees received ballot papers.
"It is the experience of Unite that once members have had the courage to vote for strike action they will not be discouraged by an employer who refuses to engage with the workers, but would rather engage the service of expensive lawyers.

"Clearly, BBES values the skills of its lawyers more than the skills of its workforce.
"We now have a window of opportunity for BBES to talk with us. In fact, Unite contacted Acas to seek its help in bringing a negotiated settlement to this dispute.
"However, if BBES continue on its path of imposition and Unite is forced to re-ballot, then we have no doubt, our members will again vote overwhelmingly for strike action. This dispute will not be resolved until BBES recognises the legitimate concerns of our members."
BBES also put out a statement, saying "Balfour Beatty Engineering Services (BBES) is pleased that Unite has re-considered its position on strike action arising from the recent ballot, following a number of very significant deficiencies in the ballot identified by BBES and drawn to Unite's attention prior to the announced result.
"We are keen to talk to Unite about moving forward with the BESNA, and for Unite to recognise the importance of implementing a new more modern agreement better designed to suit the needs of the industry and our customers."
Got a story? Email news@theconstructionindex.co.uk