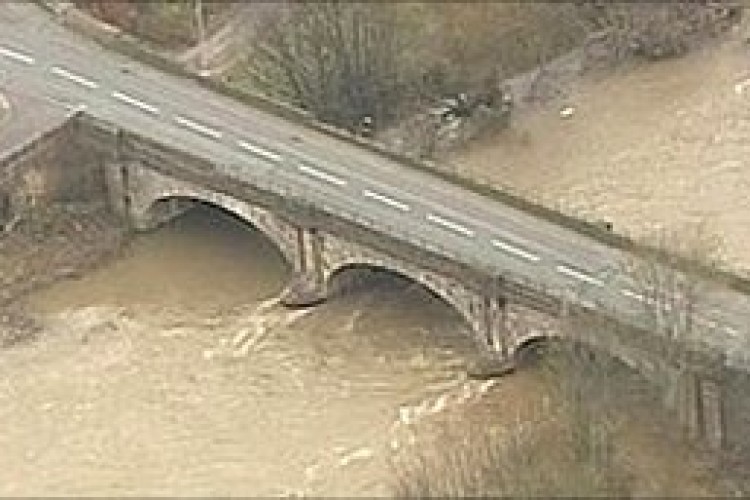 The historic grade II listed Calva Bridge reopened to traffic in March, 16 months after being condemned when it was swamped by raging flood waters.
The restoration, led by Balfour Beatty, was named best transport infrastructure scheme at the 3R (Refurb, Rethink, Retrofit) Awards in London.
The bridge, built around 1840, is one of the UK's top 300 historic bridges.
The awards celebrate design, engineering and construction excellence that prolongs the active life of buildings and infrastructure.
The success of the project allowed the bridge to reopen to traffic more than a year sooner than it would have taken to rebuild it from scratch.
Repairing the vital crossing over the River Derwent involved overcoming severe winter weather and redesigning the piling works several times.
Tony Markley, Cumbria County Council's cabinet member for highways, said: "I'm delighted that the ambition and bravery of the team that saved Calva Bridge has been recognised.
"It would have been far easier to walk away from this challenge, knock the bridge down and build a new one. But the engineers stuck to their guns, overcame the challenges and delivered the goods."
Got a story? Email news@theconstructionindex.co.uk