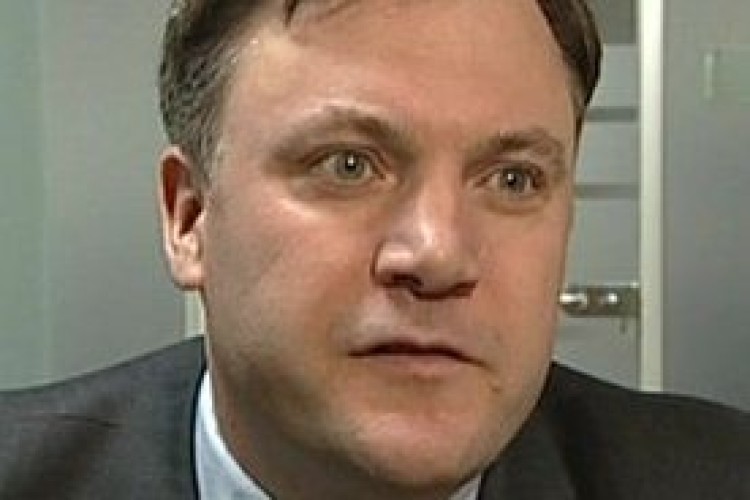 In his speech to the TUC Congress in Brighton yesterday, Mr Balls, said: "On the issue of bogus self-employment in the construction sector and more widely, I am determined that we look at this issue again. There is a careful balance to be struck. I do not want in any way to undermine genuine self-employment. But nor should contractual arrangements be distorted and misrepresented to avoid tax and undermine terms and conditions.
"So I have asked the shadow chief secretary, Rachel Reeves, to look again at the Treasury's 2009 proposals for reform - abandoned by this government - and to consult employers, UCATT and the wider TUC to see if there is a better and fairer way forward."
Mr Balls added: "Construction is one of the most important industries. Let's work together to make it stronger, safer and fairer for the future."
Ucatt general secretary Steve Murphy responded: "We warmly welcome this initiative. Labour is listening to ordinary construction workers and ourselves. There is a growing understanding that bogus self-employment is not simply about a loss of revenue to the Treasury but it also strips workers of even the most basic employment rights."


Mr Murphy added: "It is vital that Labour's review is the first step in a long-term solution for the construction industry. Bogus self-employment corrupts the entire industry, creating a short-termist hire and fire culture which among many other problems reduces safety and deters vitally needed apprenticeship training."
In 2009 the previous Labour government held a consultation on introducing 'deeming' into the construction industry. Workers would be deemed to be employees for tax purposes unless they met distinct criteria. However the Conservative-led coalition government dumped the proposal.
In the construction industry bogus self-employment primarily occurs through the Construction Industry Scheme. Unlike other self-employed workers, those operating under CIS are taxed at source. However, as they are considered self-employed the employer does not pay any national insurance contributions, a saving of 13.8% per worker.
"Ucatt will be calling for the scrapping of CIS," Mr Murphy added. "The CIS scheme is the fundamental reason why bogus self-employment is endemic in the construction industry."
Got a story? Email news@theconstructionindex.co.uk