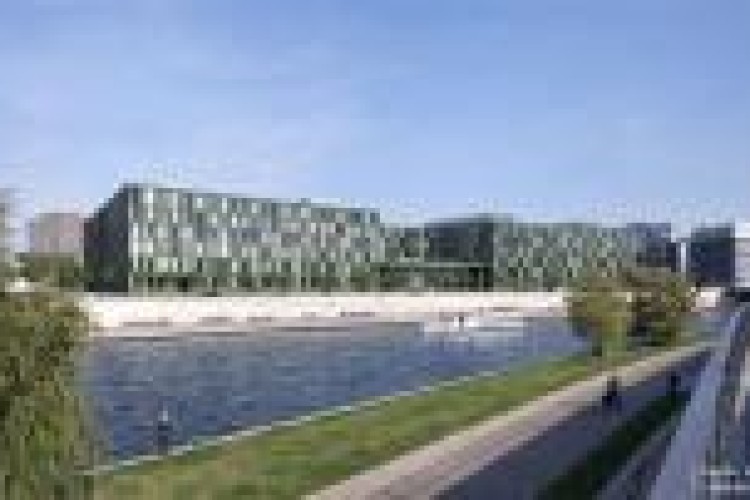 The contract with the German Institute for Federal Real Estate (Bundesanstalt für Immoblienausgaben) has a value of almost €175m (£145m) for BAM.
It covers the design, construction, financing and 30 years of maintenance (for thirty years) of the complex, which will be able to accommodate 1,000 employees. The Berlin firm of architects, Heinle, Wischer und Partner, is responsible for designing the building, which will stand in a prominent location opposite the Reichstag and the offices of the German Chancellor.
A major feature of the design and the construction of the building is that of sustainability, in line with the remit of the ministry in the field of education, research and innovation. Photovoltaic elements have been included on the southern side of the building, while other parts of the outer walls are manufactured from recycled glass. For heating, cooling and ventilating the rooms, a special heating and cooling exchange system has been developed, and LED lighting will be used throughout the complex. The building will comply with the 'gold standard' certification norm.
The building work is being carried out by BAM Deutschland. The management and maintenance of the ministry is in the hands of BAM Immobilien-Dienstleistungen, in a joint venture with Amber GmbH. BAM is expected to complete the work in August 2014.
Got a story? Email news@theconstructionindex.co.uk