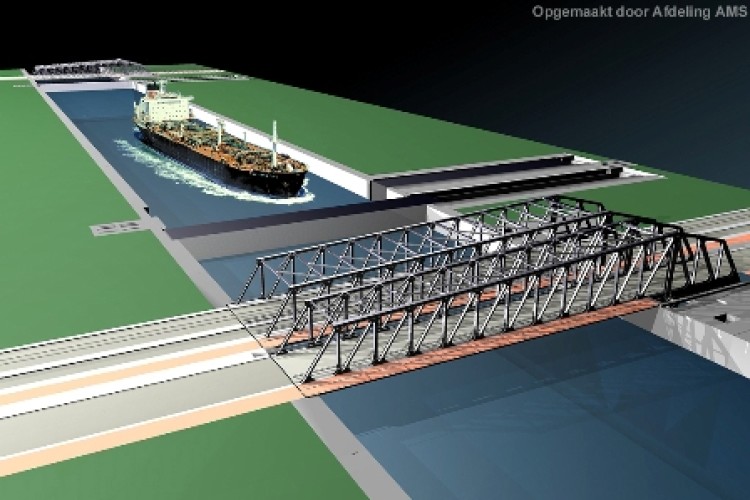 Construction of the second Waaslandhaven lock on the left bank of the River Scheldt will be carried out by a joint venture split equally between Jan De Nul and companies from the Royal BAM Group and Eiffage. BAM's work will be carried out by CEI-De Meyer and Betonac while Eiffage's share is through Herbosch-Kiere and Antwerpse Bouwwerken.
At present, the Waaslandhaven is only accessible for shipping via the Kallosluis lock, which has reached its maximum capacity. A second lock is needed in the Waaslandhaven in order to allow shipping traffic there to continue to expand.
The second lock in the Waaslandhaven will be a sea lock, with the same dimensions as the Berendrechtsluis lock, currently the largest in the world – 68m wide and 500m long. The new lock will be deeper than the Berendrechtsluis, thereby making it the world's largest once it is completed.
The joint venture will start the construction work on 24 October. The project is expected to take 53 months, during which time 800,000m³ of concrete will be poured, 55,000t of reinforcing steel put in place and 12,000t of steel used for building the lock gates and bridges.
Got a story? Email news@theconstructionindex.co.uk