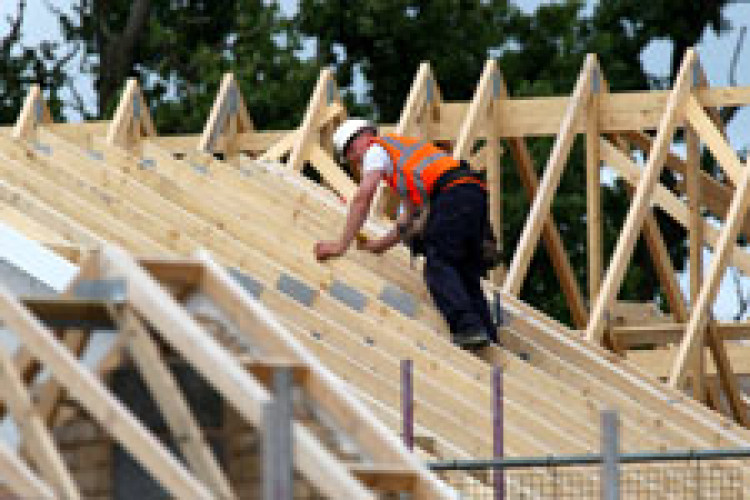 In an interim statement, the house builder reported forward sales of £968.3m, up 11.2% from the £870.9m a year ago. £654.2m of these are for private housing, with the balance being social.
Net debt is forecast to be around £620m at 31 December 2011 and around £400m at 30 June 2012.
Total plots stand at 6,232, a 15.3% rise on the 5,406 in November 2010. These are split roughly 50/50 between private and social.
Barratt had 379 active sites in the period, up from 349 the previous year year, and anticipates this will increase to around 410 by the financial year end in June 2012.
Average weekly net private reservations increased by 25.9% in the period to 199.
Social housing completions were in line with expectations and are forecast to be 17% of total completions in the first half of the year, down from 23.5% in a year ago.


Barratt expects the split of total completions between the first half and second half of the financial year to be approximately 40% and 60% respectively.
Average selling price continues to increase driven by changes in product mix.
The house builder said shared equity remains "an important selling tool as a result of the continued constraints on higher loan to value mortgage finance". It expects shared equity to represent c. 20% of total completions in the first half of the year.
In land buying, Barratt has agreed terms on £111.3m equating to a total of 23 sites and 2,320 plots during the reporting period. It anticipates approving terms on around 6,000 plots in the full year.
Summarising, Mark Clare, group chief executive said: "Our strategy of pursuing value rather than volume combined with bringing recently acquired higher margin land into production, is delivering a significant improvement in operating performance. The location of our new sites coupled with our highest quality housing is helping to drive pricing and some recovery in sales rates. However, without an increase in the availability of mortgage finance, industry growth will remain constrained."
Got a story? Email news@theconstructionindex.co.uk