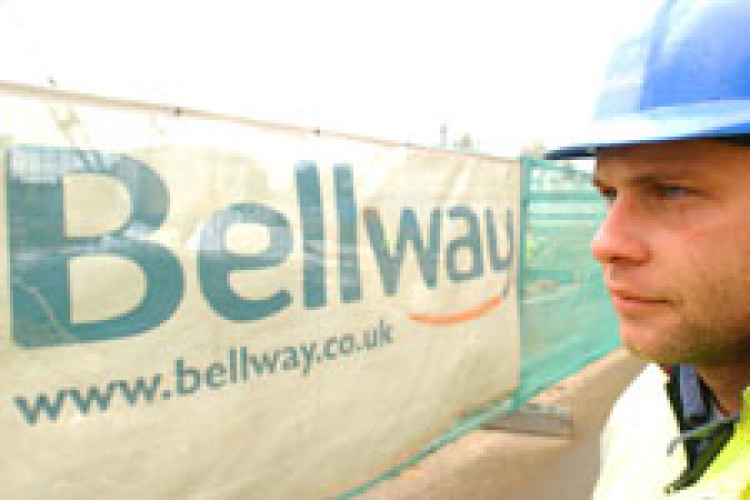 Revenue for the year rose from £768.3m to £886.1m.
Profit before tax increased from £44.4m to £67.2m.
Bellway completed sales of 4,922 homes (2010 – 4,595), with an average sale price of £175,613 (2010 - £163,175).
Reservations in the first nine weeks of the new financial year are almost 11% ahead of the same period last year, and at 30 September the group had an order book of £418.8 million (2010 - £396.7 million).
Due to the ongoing lack of accessible mortgages for first time buyers, Bellway employed shared equity schemes in 10% of legal completions during the year. This is 18% down on the previous year. At 31 July, the house builder held £33.5 million of this type of asset on its balance sheet.
Cost base
Competition for work remains high amongst sub-contractors and suppliers, Bellway said. Despite many inflationary and regulatory pressures at all levels in the house building process, its costs overall have not seen any substantial increases during the course of the year and this has helped to support the increase in the margin.
Over the last two to three years, Bellway estimates the cost of building an average sized home has fallen by around 8%. Challenges in future to the cost base will come in the shape of higher planning fees and the costs involved in reducing CO2 emissions, the firm said..
During the course of the year, approximately 1,000 of its homes had either solar or photovoltaic panels installed and three blocks of apartments were built with a heating plant installed in the basement, fuelled by wood chip as its main heating source. Such new technology does put pressure on costs and one of our main challenges is to manage this process whilst maintaining product efficiency and without negatively affecting operating margins, said chief executive John Watson.

"Many commentators talk about a current north/south divide in the housing market but our six northern divisions legally completed 2,345 homes, an increase of 18% compared to the previous year," he said. " Almost half of this volume increase was delivered by the West Midlands division which achieved 500 legal completions in the year, a similar volume to the North East division which consistently achieves this level of output."
Land bank
Bellway ended the financial year in a net cash position of £3.4 million having spent £250 million on land and land creditors during the year. The majority of this expenditure was in the south, most notably sites at Stepney in east London for 350 homes and a redundant hospital in Carshalton, Surrey for 180 homes.
At 31 July 2011, as a result of adding 5,406 plots, the land owned by Bellway with planning permission has increased to 18,086 plots. In addition, land owned or controlled pending a planning permission represents a further 13,000 plots. Long term land, typically held under option, amounts to over 3,000 acres.
Bellway estimates it has spent more than £30 million in the past year on local improvements in terms of transport, education and health care facilities in relevant local authority areas. For example, at Barking Riverside in east London, in conjunction with our partner, the Homes and Communities Agency, a multi-million pound contribution was made to facilitate the construction of a new primary school and community facilities, which opened in September 2011.
Outlook
Watson was optimistic about the year ahead. "At the beginning of the new financial year, the group held 2,497 reservations," he said. "In the first nine weeks of the new financial year, which includes a typically quiet August period, reservations are almost 11% ahead of the same period last year.
"Whilst global economic conditions remain uncertain the group continues to focus on the delivery of the same three pronged strategy of increasing volume, average selling price and operating margin.
"Bellway has started the year with 205 sales outlets and, subject to necessary planning consents, we are targeting to increase this, and consequently volumes, by up to 5% during the course of the current financial year. The combination of product mix between houses and apartments is unlikely to change drastically, but as new outlets come on to the market we anticipate that average selling prices and operating margins will improve further."
Got a story? Email news@theconstructionindex.co.uk