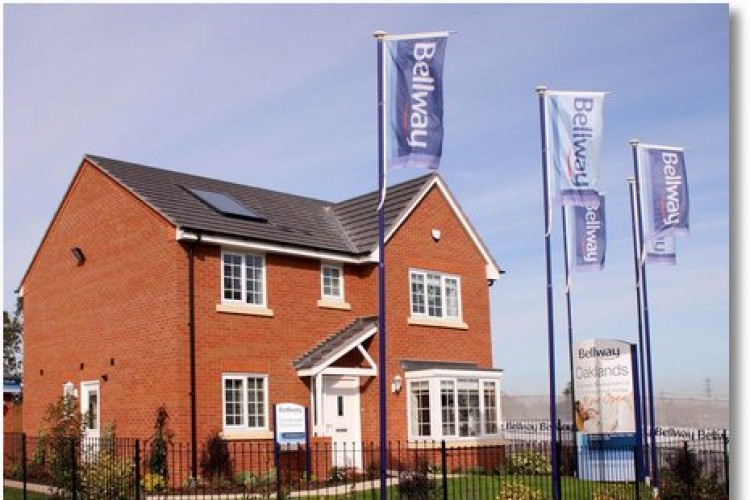 Bellway legally completed 4,922 homes in the year, an increase of 7.1% on the previous year's total of 4,595.
The average selling price increased by 7.2% from £163,175 to around £175,000, mainly due to change in product mix. Operating margin rose from 6.7% to close to 9% for the full year with the second half margin being towards 10%.
Reservation rates during the summer, traditionally a slower selling period, have been ahead of the same period last year. Order book stands at £426.8m (2010 - £421.0m), representing 2,497 homes, of which 2,334 should legally complete in the next 12 months.
As at 31 July, Bellway had net cash of £3m with combined bank facilities of £290m, having spent £250m on land and land creditors during the year. Termas have also been agreed for a further 4,500 plots, worth £230m.
Group finance director Alistair Leith, has decided, at the age of 57, to retire in January 2012 after more than 30 years with the company. He will be succeeded by 32-year-old Keith Adey, who joined in 2008 and steps up from group chief accountant.
Got a story? Email news@theconstructionindex.co.uk