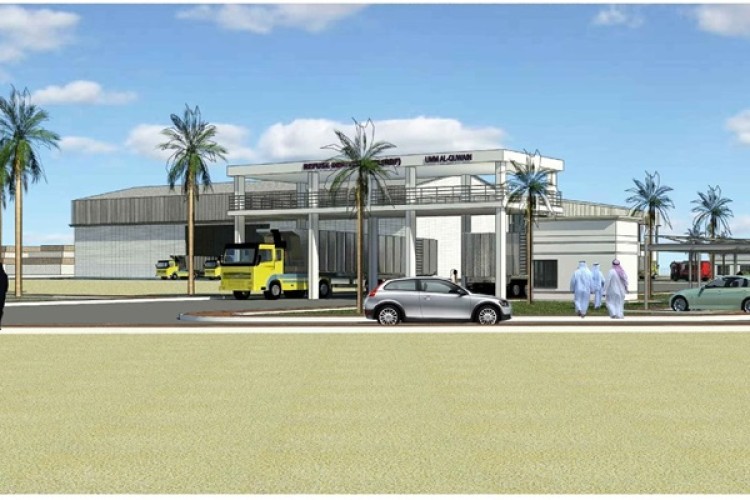 The UAE's Ministry of Climate Change & Environment has signed a concession agreement with the shareholders of the Emirates RDF Company to develop and operate a refuse-derived fuel facility in the emirate of Umm Al Quwain.
Emirates RDF Company is a joint venture consisting of UAE-based Besix, Ajman-based Tech Group Eco Single Owner holding and Finland-based Griffin Refineries. The project will be developed under a public private partnership (PPP) scheme and is co-financed by the Ministry of Presidential Affairs.
The RDF facility will receive 1 household waste from the emirates of Ajman and Umm Al Quwain. The facility, which will cost US$40m (£30m) to build, will convert the waste of 550,000 residents from the two emirates into an alternative energy source. This product, named Refuse Derived Fuel (RDF), will be used in cement factories, partially replace the traditional use of gas or coal as a fuel. By implementing the project, approximately 90% of household waste will be diverted from landfill.
Nico de Koning, project manager of Besix Concessions & Assets Middle East, said: "Together with our partners Griffin Refineries and Tech Group Eco Single Owner holding we are happy to be able to start implementing this strategic project for waste management in the Northern Emirates." It will contribute to the UAE realising its ambitious sustainability goals and will help cement plants decrease their use of fossil fuels, he said.
Construction will start in December and the facility is expected to start operating in April 2020.
Got a story? Email news@theconstructionindex.co.uk