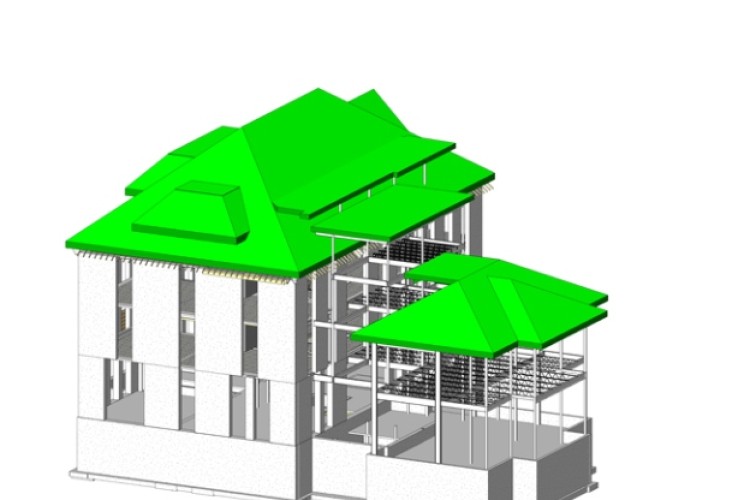 Among building surveyors the take up is even more limited, with just 3% using it regularly.
In fact, 60% of Royal Institution of Chartered Surveyors (RICS) members seem to know virtually nothing about it.
BCIS surveyed 8,500 RICS quantity surveying and building surveying members on behalf of the RICS BIM steering group, to gauge awareness, and understanding of BIM, and engagement with the initiative.
The government's BIM strategy paper, published in June 2011, called for collaborative BIM working on projects by 2016. The BCIS-BIM survey shows that the industry has a long way to go to make this possible.


BCIS executive director Joe Martin, a member of the RICS BIM steering group, said: "This survey reinforces the assertion in the government's BIM Strategy paper that 'the effective adoption of BIM technologies by cost consultants and planners has been slow to date' with a general lack of awareness.
"It also however reflects an understanding that the profession needs to engage in the process, along with the positive desire of the industry for training and the establishment of standards.
"There is a requirement for the industry to address these areas of concern and educate the mass market to the significant time and cost benefits that can be achieved through the successful implementation of BIM which can only be achieved by the industry working cohesively to set criteria and standards."
Findings include:
10% of quantity surveyors (QSs) and 3% of building surveyors (BSs) said they were using BIM regularly, and a further 29% of both QSs and BSs have had some limited engagement with BIM
10% of QSs and 6% of BSs are actively assessing BIM tools with a view to adopting BIM
4% of QSs and 1% of BSs invest regularly in BIM training
For QSs that use BIM, the most frequent use is for construction scheduling (14% used BIM for this very often or often), followed by extracting quantities and facilities/asset management (both 8%)
For BSs that use BIM, the most frequent use is for linking specification clauses to graphic elements (15%), followed by construction scheduling and 3D modelling for drawing production (both 10%)
Approximately 20% of respondents said they had worked on projects where BIM was used within the last 12 months and felt using BIM would have been appropriate on 2.5 times as many projects
For the QSs, the majority of BIM use was in the design and construction phases, while BSs were as likely to use BIM in facilities management as construction
On more than half of BIM projects, the client requested its use, and a third of the clients intended to use BIM after handover
For QSs, the biggest barriers to the take-up of BIM are lack of client demand, lack of training, lack of application interfaces and lack of standards. The responses for the BSs were similar, but they also identified lack of IT infrastructure and professional indemnity insurance terms as barriers.
Got a story? Email news@theconstructionindex.co.uk