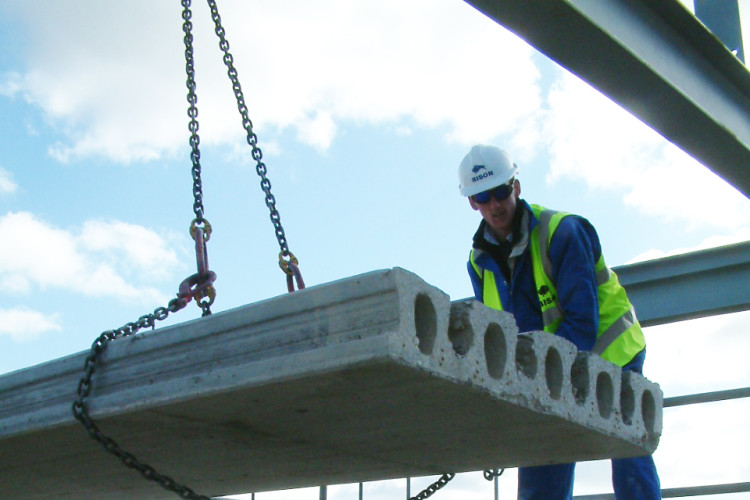 The order for the Isaac Newton Academy called for £500,000 worth of Bison Manufacturing precast concrete products to be used on a scheme incorporating a multi use games area and a number of special educational needs classrooms.
Bison has supplied five precast concrete stair units coupled with 11,298m2 of flooring to the project, which consisted of 100mm plank and 250mm deep Hollowcore units. The high quality finish of Bison's floor and stair units were ideal for the project as the design of the building features large exposed soffits.
Bison's products were also manufactured complete with integral lifting hooks to enable safe and efficient on-site installation, thus minimising the possibility of chain damage during construction and underlining Bison's excellent health and safety record.
Russell Harper, Head of Sales and Estimating at Bison Manufacturing commented: "Integral to the success of any project is product quality and suitability and in this instance, the thermal mass properties of our Hollowcore units are able to save energy naturally by maintaining an even, ambient temperature, assisting the Academy in meeting specified thermal performance requirements."
The Isaac Newton Academy opens its doors to pupils aged 11 – 18 from September, 2012.
Got a story? Email news@theconstructionindex.co.uk