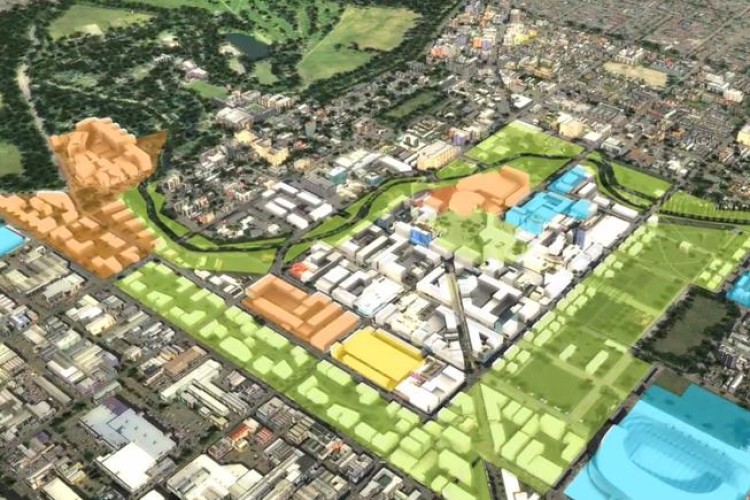 The plans include a stadium and convention centre as well as redevelopment of the hospital. Christchurch will be divided into precincts of health, arts and entertainment, retail, and the justice and emergency sectors.
The announcement marks the completion of the Christchurch Central Development Unit's work over the past 100 days, which culminated in the recovery plan being released today after being approved by the cabinet.
"Many lives were tragically lost and thousands of homes and buildings destroyed in the earthquake on 22 February last year," said Key. "This redevelopment of the city will be testament to the past as well as an important step into the future."
The new-look city centre will be home to a variety of attractions, he said. Its central focus will be on the core of the city. "It will be an area that will once again be a vibrant hub with business, retail, and residential development as well as relaxation spaces," he said.

Christchurch's CBD will be smaller and bordered by a green frame on its eastern boundary, which will connect through to green spaces in the north and south, and linked by a walkway and cycleway to a park. A state-of-the art stadium, a sports facility and a new convention centre will be built within the boundaries of the new and compact CBD. This sports facility will be an aquatic and indoor arena capable of playing host to national and international events. It will offer training and sports medicine facilities alongside retail and entertainment activity complementary to sport.
"We are announcing these anchor projects to provide certainty to the private sector, which is interested in investing in other projects around them such as hotels, restaurants and retail developments," said Key.
"For those anchor projects where the Government has the primary responsibility such as the hospital redevelopment, justice and emergency precinct and education facilities, we will get on and get them done for the good of the city."
The funding for the other anchor projects, which are more in the nature of civic assets, such as the stadium, convention centre and metro sports facility, will need to be worked out between the Christchurch City Council and the private sector.
Got a story? Email news@theconstructionindex.co.uk