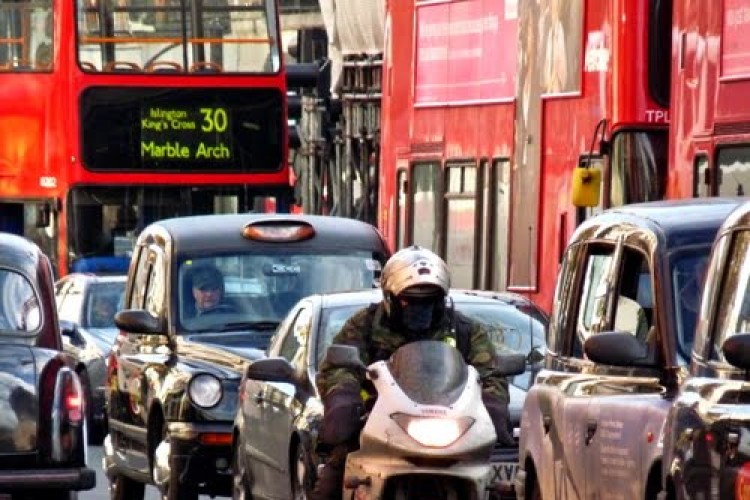 That's according to a consultation document published yesterday by the mayor, Boris Johnson.
The London Infrastructure Plan 2050 provides a £1.3 trillion vision for the long-term infrastructure needs of London. It sets out how the capital will need 50,000 new homes, 600 new schools and colleges, a 20% increase in energy capacity, improved water supply and public transport, and a new four runway hub airport in the Thames estuary.
The document signals the start of a consultation programme of how the city can address the challenges presented by population growth. Over the next half century population of London is forecast to increase by 37% to more than 11 million people.
Most pressing demand is in the water sector, as demand for water is predicted to exceed supply from as early as 2016.
Mr Johnson said: "This plan is a real wake up call to the stark needs that face London over the next half century. Infrastructure underpins everything we do and we all use it every day. Without a long term plan for investment and the political will to implement it this city will falter. Londoners need to know they will get the homes, water, energy, schools, transport, digital connectivity and better quality of life that they expect."
The mayor plans to set up a London Infrastructure Delivery Board composed of senior representatives from all of the main infrastructure providers in London.
The draft plan not only sets out London's needs but also proposes action, including:
Construction of Crossrail 2 and perhaps further Crossrail projects
Construction of a series of new river crossings and an inner orbital road tunnel
Construction of a new four runway hub airport in the Thames estuary to the east of the capital
An extra 9000ha of accessible green space needs to be provided to deliver more space for walking and cycling, flood mitigation, improved air quality, enhanced biodiversity and a cooler urban environment
Improved broadband connectivity
A short-term investment of £210m on electricity substations and longer-term exploitation of waste-to-energy technology
A new approach to water management, with new tariffs and better leakage detection
Waste reduction strategy based on circular economy principals, where goods are designed to be reused and recycled
The Mayor estimates the spending on London's infrastructure needs to more than double, from an annual average of £16 billion in 2011-15 to £38 billion from 2016 to tackle an historic backlog of under-investment.
Estimates by consultant Arup suggest that the total investment in London's infrastructure between 2016 and 2050 could amount to £1.3 trillion, although the purpose of consulting on this plan is to help agree priorities and determine how to reduce costs.
Boris Johnson is keen for all UK cities to have greater power over their own finances – so-called fiscal devolution. It is a campaign he is engaged in that may put him at odds with the Treasury and chancellor George Osborne. The two men are among those cited as potential future leaders of the Conservative party, so any conflict between them will doubtless be observed with interest by political commentators.
 Mr Johnson argues that fiscal devolution is vital and would give the city greater financial control over its transport, housing and other investments, and provide a base against which to borrow prudently. Public sector land and other assets could also be used more effectively, he argues. Combined with better integration and procurement, costs could be reduced by up to £150 billion, he suggests.
Arup director Alexander Jan said: "Infrastructure investment activity will be required on an industrial scale not seen since Victorian times. Only a concerted, properly resourced plan combined with proper devolution of tax raising powers to London government can secure the commercial success of London."

A consultation on the London Infrastructure Plan 2050 will run for three months and the Mayor is expected to publish a final report in early 2015.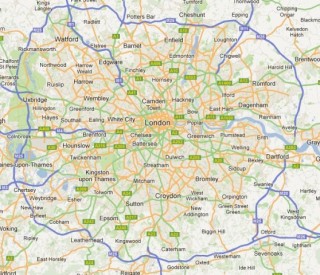 The construction industry was swift to welcome the mayor's vision, and all the lucrative building work that it implies.
BAM Nuttall CEO Steve Fox said: "We are encouraged by the visible commitment made by the Mayor and the GLA [Greater London Authority] to improving London's infrastructure. It's a strong signal to the industry and it gives confidence to major infrastructure contractors such as BAM who are heavily invested in London projects in setting our future business strategy. It means we can invest in people, training and our local supply chains across the capital to support the Mayor's London vision in the longer term.
"We fully support the introduction of a London Infrastructure Delivery Board that will be able to influence and assist industry and the GLA by providing expert knowledge and advice. Having been involved significantly with HS1, Crossrail and the Olympic Park Development, which are huge success stories for our industry, we know that by working together we can all deliver a more successful outcome.
"The Mayor and his office have demonstrated leadership in developing procurement models that improve collaboration across our industry leading to added value and we welcome this approach. It is only by customer, contractor, designer and supply chain working together at a sufficiently early stage to develop the business case that we will see gains in overall delivery."
David Tonkin, Atkins' chief executive officer for UK & Europe, said: "People from all over the world want to visit, live and work in London and it plays a key role in the economic prosperity of the UK. World-class transport, utilities, energy and digital infrastructure are vital to maintaining this position and this long term, cross-sector investment plan is the vehicle that will help deliver these.
"As a company which helps cities all around the world to create a better future for its people, we applaud the GLA and the Mayor of London for taking this step to develop innovative and integrated proposals to repurpose and reuse existing infrastructure, while adopting and applying new technologies and techniques."
Civil Engineering Contractors Association chief executive Alasdair Reisner said: "Our industry has long argued that long-term visibility of workload is essential if we are to play our part in delivering world-class infrastructure in an efficient and timely manner. An infrastructure plan for London which has cross-party support will encourage innovation, better resource allocation, an improved skills base and a more stable workforce throughout the construction sector."
Tony Travers, director of the London School of Economics, said: "The London Infrastructure Plan is a necessary step towards understanding the needs of the '10 million city' which London will soon become.  The capital's railways, housing and schools will all require substantial investment just to accommodate the additional one and a half million Londoners who government statisticians forecast will live in the capital within 15 years.  In reality, with higher densities will come a disproportionately greater need for investment. The plan makes it possible to draw up proposals for developing schemes and raising resources."
Cllr Claire Kober, London Councils lead member for infrastructure and regeneration, said: "London Councils welcomes the start of a debate about London's long term infrastructure needs. With the challenge of continued population growth, infrastructure investment needs to ensure that London remains both a competitive world city and a liveable one for all its different communities. To meet this challenge, Whitehall must devolve power to London government and allow greater financial independence."
Got a story? Email news@theconstructionindex.co.uk