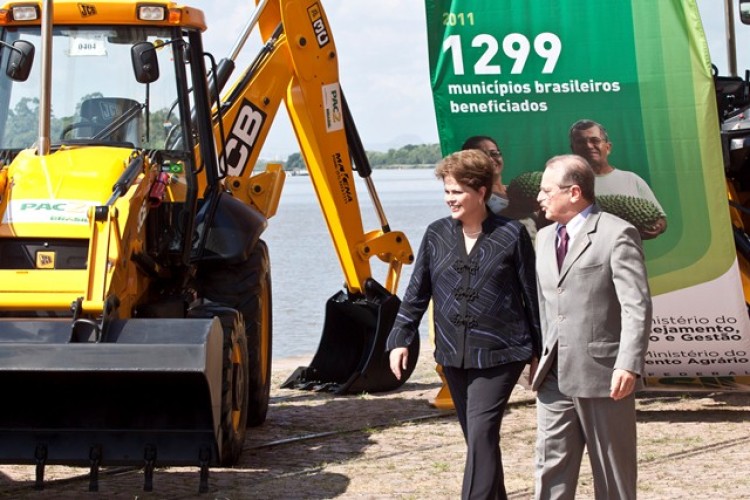 The hotly contested tender calls for 1,016 backhoes for use in road construction and maintenance across the country.
The first 114 units have now been delivered and the keys to one of the first machines handed over by Brazilian president Dilma Rousseff to Cleri Camilotti, the Mayor of the city of Três Passos from the State of Rio Grande do Sul.
The remainder of the 3C backhoes - all of which will be manufactured at JCB's factory in Sao Paulo, Brazil - will be delivered by the end of June.
The machines are being bought by the Brazilian federal government for use in more than 1,000 municipalities across the country with populations over 50,000 people. They will be deployed to improve and open up thousands of miles of secondary roads in rural farming communities. A third of all farms in Brazil are family enterprises in remote areas of the country where the road network needs to be upgraded and the purchase of the machines is part of a major federal government growth initiative.

JCB Brazil managing director Carlos Hernandez said: "These JCB machines will play a big role in improving the infrastructure nationwide and ultimately ensure produce from family farms gets to its destination quickly."
President Dilma Rousseff said: "The backhoes will solve the problem of the transit of goods".
Mayor Três Passos Cleri Camilotti said: "For us mayors, when we receive a backhoe, it has the same meaning and importance as if we were getting a house when we get married."
Under the terms of the tender, JCB Brazil is also providing a national operator training programme.
Got a story? Email news@theconstructionindex.co.uk