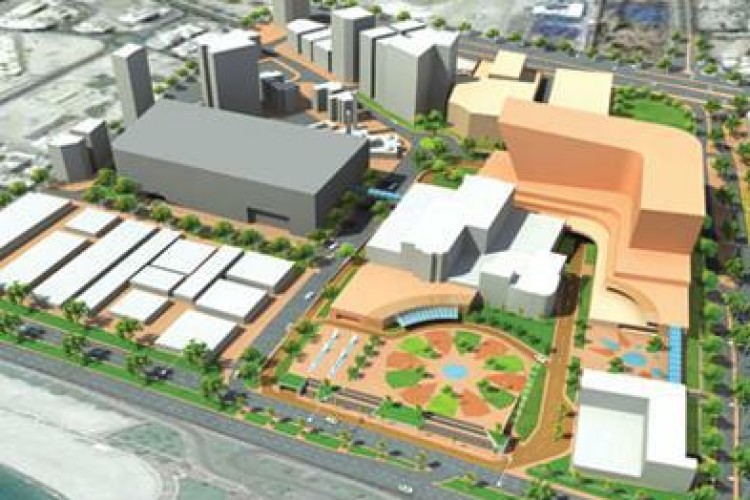 The Emir has been meeting with UK businesses to discuss the benefits of UK-Kuwaiti partnerships. The meeting was followed by a networking reception for UK businesses to find out more about potential opportunities in Kuwait.
The event comes as new commercial deals were signed between UK companies and Kuwait. Among these was the annoucement that Capita Symonds has just been awarded a multi million pound contract for the design review and construction supervision of a 415-bed expansion programme to the existing Amiri Hospital in Kuwait. The project, which will be undertaken in association with local firm Gulf Consult, is expected to last four years and will require the input of Capita Symonds staff in the UK and Kuwait.
Lord Marland said: "The economic relationship between our two countries is flourishing. The Prime Minister visited Kuwait in February 2011, where he stated our intent to double bilateral trade to £4bn by 2015. I am very pleased to say that we are well on the way to doing that, with exports on goods from the UK up 17% for the first 8 months of 2012 compared with the same period in 2011, while the services sector saw a 13% increase in 2011 compared with the previous year. This is a trend we will work extremely hard to sustain over the next few years."

State of Kuwait minister commerce and industry Anas al-Saleh said: "Kuwait is very much open for business. The announcement of both public and private sector commercial deals truly shows Britain's confidence in Kuwait. Meanwhile, Britain remains one of Kuwait's most important trading partners, as evidenced by the 60th anniversary of the Kuwaiti Investment Office in London, the oldest sovereign wealth fund in the UK.
"The State Visit of His Highness The Emir of Kuwait to the UK has provided the opportunity to maintain and build on the relationships that are at the heart of the close friendship between our two countries. Today's announcements highlight that our business relationships are just as important as our diplomatic ones, and demonstrate the continued long-term commitment that Kuwait has made to the UK."
Got a story? Email news@theconstructionindex.co.uk