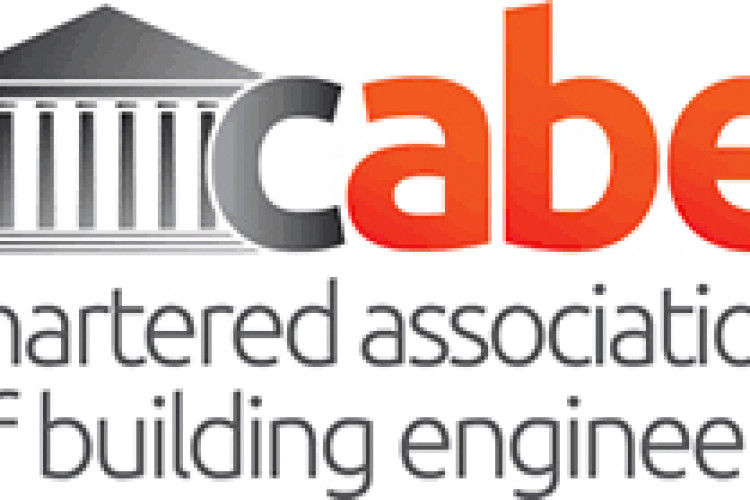 With membership backing, the Chartered Association of Building Engineers (CABE) is submitting an application to become a licensed member of the Engineering Council.
Licensed member status would pave the way for CABE members to be formally eligible for chartered engineer status on equal terms with other engineering professional bodies.
Following four years of development and consultation, 91% of CABE members who voted were in favour of the association changing its by-laws to become a full member of the Engineering Council and offer the CEng qualification without disadvantaging existing suitably qualified chartered building engineers.
CABE chief executive Gavin Dunn said: "This clear mandate for change puts CABE within touching distance of the industry top table and gives recognition of building engineering as a defined engineering discipline in its own right, both in the UK and internationally."

It will enable the association to maintain the existing title chartered building engineer and enable members to pursue the additional CEng qualification if they wish. They will also have a route to gain international recognition.
Dr Dunn added: "CABE is the only engineering body to cover the whole 'golden thread' of standards across the regulatory, design, compliance, construction and operational management functions, making us uniquely placed to play a critical role in raising standards to ensure buildings are safer and perform as expected in practice."
Formed in 1925 as the Incorporated Association of Architects & Surveyors, the Chartered Association of Building Engineers (CABE) is for professionals specialising in the design, construction, evaluation and maintenance of buildings.
It name was changed to the Association of Building Engineers in 1993, became a professional affiliate of the Engineering Council in 2011 and became the Chartered Association of Building Engineers in 2014 after securing Royal Charter.  Its membership has grown 40% in the past five years, with notable increases in student and international members.
Got a story? Email news@theconstructionindex.co.uk