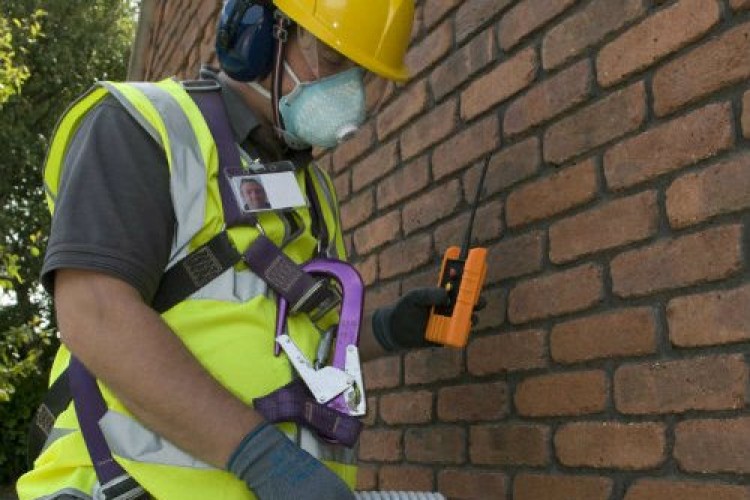 Carillion Energy Services has been selected for the Birmingham Energy Savers scheme, which will see up to 60,000 households across the city given an affordable way of have their properties fitted with energy efficiency measures such as insulation and new boilers by 2020.
The eight-year contract is estimated to be initially worth up to £600m, but has the potential to be extended to the wider West Midlands area under a framework agreement worth up to £1.5bn over eight years, Carillion said.
Carillion was preferred to Amey, Mark Group and Enterprise, who were also shortlisted.
Birmingham is the first local authority in the country to appoint a Green Deal delivery partner. In an announcement last month, the Department of Energy & Climate Change (DECC) awarded Birmingham £2.6m to help kick start Green Deal activity across the city. The council aims to lever in an additional £3.2m in matched funding.
Under the government's Green Deal initiative, payment for the improvements is recovered in instalments through energy bills. Homes where the estimated saving on bills equals or exceeds the cost of the improvement work will qualify, and those that cannot meet this requirement may be eligible through the Energy Company Obligation – a fund set up using money from energy firms to help those in hard to treat homes.
The Birmingham Energy Savers programme plans to refurbish around 60,000 homes and non domestic buildings, creating 250+ new jobs and helping reduce carbon dioxide emissions by 60% by 2026.
As part of the  scheme, Carillion will also launch a programme to install its EcoPod heating system to tackle the heating and hot water challenges of tower blocks across the City to help reduce fuel poverty.
In partnership with Birmingham City Council, Carillion will also have the opportunity to extend the provision of energy efficiency services to up to 35 other councils and public sector organisations across the wider West Midlands area who were party to the original procurement notice and who can therefore take advantage of these services under a framework agreement, without the need for further competitive tenders.  

Carillion chief executive Richard Howson said: "This is the first of a number of major contracts of this kind that Carillion is either bidding, or expects to bid, under the Green Deal or Energy Company Obligation, and we expect to continue to play an active role in helping to develop this exciting new market."
Carillion Energy Services managing director Nigel Taylor added: "Birmingham Energy Savers is genuinely ground breaking and we are hugely excited to be named as preferred delivery partner. The strength of our bid is in how we will work with communities, our supply chain, small businesses and social enterprises such as Groundwork to deliver a very local solution which leaves as much economic and social value as possible in Birmingham.
"It is against this backdrop that we have committed to create and sustain at least 360 jobs through our own investment and skills training – and to generate many more employment opportunities by encouraging our business partners to invest locally in a range of new green energy facilities."
"This decision represents a major milestone in Birmingham's green ambitions, and demonstrates that the social justice and environmental agendas go hand-in-hand with each other," said city councillor James McKay.
"It will reduce energy bills for citizens by up to £300 per year – taking up to 40,000 people out of fuel poverty by 2015 – create jobs in the technology supply chain and ensure that there are less carbon emissions from the city."
Energy minister Greg Barker said: "Birmingham City Council is really taking the lead in reducing fuel poverty and making Birmingham cleaner and greener. The Green Deal will be a vital tool in helping the city reach its ambitious targets, allowing people to get energy efficient upgrades to their home and save money in the process. The funding we have given Birmingham will help kick-start the Green Deal and I'm excited by the council's plans to transform buildings and save energy."
Key projects will include:
Community 'green deal' - working with local community organisations to target and deliver to 120 householders and 10 public buildings for installations.
Tower block offer - solid wall insulation in hard to treat blocks including replacing an obsolete heating systems.
Working with private landlords - competition to select demonstrators to highlight benefits of Green Deal and potential early adopters.
Industrial estate retrofit - delivery of energy efficiency retrofit to up to 10 non-domestic properties owned by the council.
District energy installation - delivering a heating facility on a local community building capable of providing excessive capacity for use by surrounding domestic premises.
Got a story? Email news@theconstructionindex.co.uk