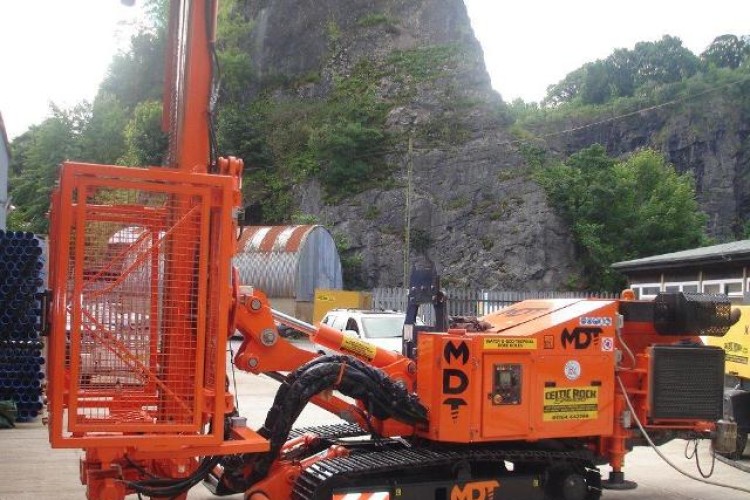 It made the purchase after hiring the machine from Skelair International for a mini-piling project on the A399 at Shutscombe Wood near Brayford in North Devon.
Drilling equipment supplier Skelair gave Celtic Rock the option to purchase the rental Mc80B after the company put the rig through its paces.
Skelair has previously supplied Celtic Rock with other machines, including Klemm and Marini rigs. The addition of the McDrill Mc80B, specifically for mini piling, brings the total number of machines operated by Celtic Rock to eight.
Celtic Rock managing director Alwyn Thomas said: "We were already in the market for a new machine as we needed greater flexibility with responding to changing client demands. We have always found Skelair to be knowledgeable when it comes to which machines will best fit our requirements and the McDrill was no exception. It is a powerful and sturdy machine and, as the first time we have invested in McDrill, it was an excellent bonus to be able to hire it for a specific job – before committing to purchase."
Got a story? Email news@theconstructionindex.co.uk