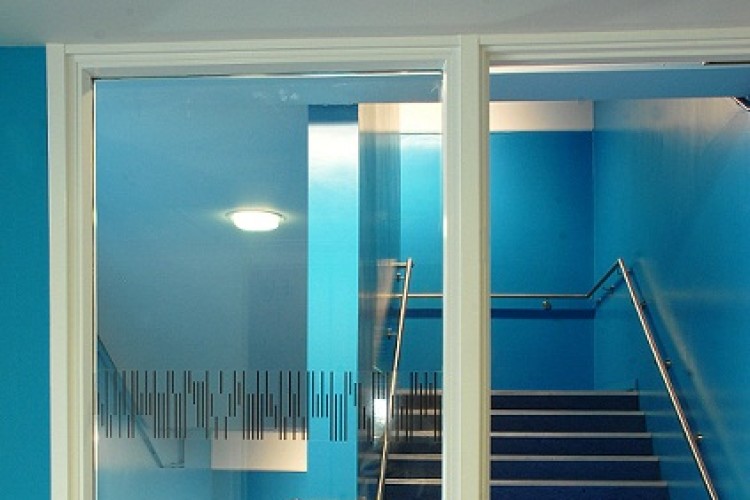 Available in stock sheets with immediate effect, Pyroguard EW30 Maxi is certified for use with timber, steel and aluminium profiles and offers all the benefits of the existing Pyroguard EW range, including radiation control and no edge taping.
For timber applications, Pyroguard EW30 Maxi has been tested up to a maximum size of 1580mm x 2780mm in a softwood frame with pinned hardwood beads, making it the largest sheet currently available for a laminated fire safety glass. The product has also been tested in a Schuco aluminium frame system as an IGU, with a maximum tested size of 1200mm x 2428mm. As with all Pyroguard products, Pyroguard EW30 Maxi can be used with mainstream steel profiles.  
The development of Pyroguard EW30 Maxi enables CGI International to offer processors access to the full range of 30 minute products from a single source. Paul Wakeling, Project & Specification Managerfor CGI International, comments: "Importantly for the launch of Pyroguard EW30 Maxi, we haven't simply produced a 'me too' product. Instead we have added value by significantly extending the test evidence both in terms of maximum size and approved systems."

With impact classification of 2B2, UV stability and radiation control, Pyroguard EW30 Maxi offers superior performance as compared with existing products on the market. Coupled with the availability of stock sheets, Pyroguard EW30 Maxi provides access to a competitive and rapid-turnaround product. 
The Pyroguard EW range can be cut on a glass saw, CNC or water jet, which in addition to the absence of edge taping culminates in a highly efficient product to process. 
Got a story? Email news@theconstructionindex.co.uk