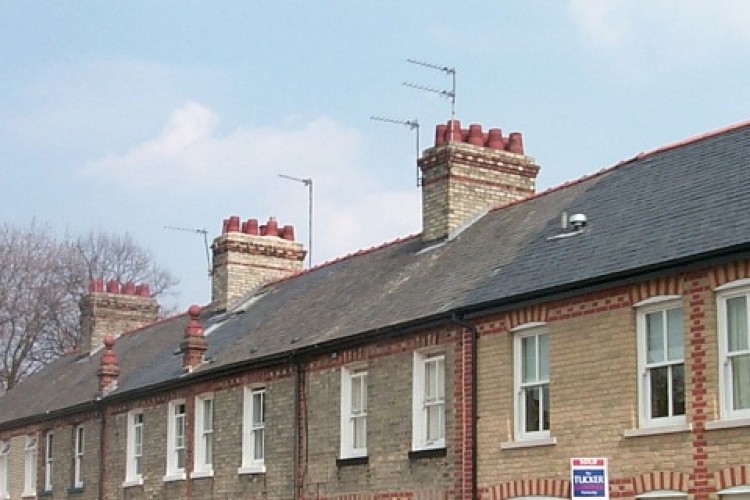 The conservationists warn that the Green Deal plans are 'seriously flawed' and will cause irreparable damage to the 25% of Britain's buildings that are of traditional solid wall construction.
The criticisms have been raised by the Institute of Historic Building Conservation (IHBC), The Society for the Protection of Ancient Buildings (SPAB), the Conference on Training in Architectural Conservation (COTAC) and other conservation professionals following a conference on Improving Thermal Performance in Traditional Buildings held by COTAC. Their concerns follow the Department for Energy and Climate Change's (DECC) launch on 23 November of a consultation into the Green Deal plan, and the announcement of a further £200m funding for the initiative that will enable homes and businesses to install energy-saving measures in their properties with no upfront costs.
"When modern energy efficiency solutions are used on older buildings they can be extremely harmful," said IHBC education secretary John Preston. "The Green Deal's 'one size fits all' approach will cause unnecessary damage to the character and fabric of historic buildings and incur significant long-term costs for property owners while wasting millions of pounds of public money."
SPAB chairman David Heath added:  "The application of external insulation, which is a key part of the Green Deal initiative, will be particularly damaging to historic and traditionally constructed buildings by changing their appearance, dimensions and methods of collecting and discharging rainwater. These structures need to 'breathe' and moisture trapped within walls could lead to serious health risks for both occupants and buildings."
IHBC, SPAB and COTAC say that Green Deal proposals need urgent improvement if the government's climate change aims are to be achieved without harming the character of towns and cities.

"What we want to avoid is property owners being urged by inexperienced government-sponsored advisers and installers, to carry out works that could significantly damage, not improve their traditionally constructed properties. There are serious medium to long-term implications in terms of creating the need for consequential remedial repairs with resulting increased costs substantially offsetting claimed benefits," said COTAC trustee and leading conservation architect Ingval Maxwell.
Building conservation experts also say that the current government SAP energy and 'U' value heat loss calculations for buildings on which the Green Deal's potential energy efficiency improvements are based, significantly underestimate the performance of traditional solid-walled buildings. Other flaws in the current proposals include:
Their failure to consider embodied energy and whole life-cycle costs
Proposals to improve building energy performance overlook the energy and resource costs of the 'upgrading' works
Government requirements for training and accreditation of Green Deal advisers and installers fail to incorporate the need to understand traditional building construction
Buildings must be in good repair for Green Deal improvements to work.
IHBC, SPAB and COTAC and other building conservation experts believe that older buildings could benefit from the Green Deal if proposals were revised. They are calling for the National House Condition Survey to be amended to incorporate the Green Deal initiative in its on-site survey assessment approach. It should subsequently record and illustrate the efficacy of Green Deal initiatives across the range of properties that are being monitored.
The conservationists also want the proposals to ensure that Green Deal advisers and installers have an understanding of, and expertise in, traditional building construction, performance and operating systems, as seen in more than five million properties across the country. They should be able to call on a range of relevant options to enable them to make choose appropriate renovation strategies for the building, circumstances and situation, the conservationists says.
"There is a need for joined-up working across government to link the Green Deal initiative with planning, building control, heritage, and National House Condition Survey interests," said IHBC's John Preston. "This is essential to ensure that the public money being spent will actually deliver the Green Deal aims. Home and commercial property owners must have a full understanding of the range of Green Deal options available to them, the costs and the implications of these for their buildings."
Got a story? Email news@theconstructionindex.co.uk