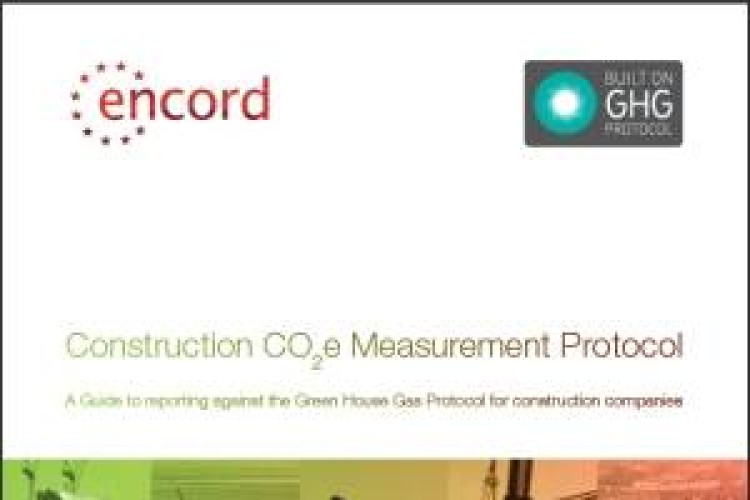 The launch comes ahead of governments and businesses from around the world meeting in Rio for The United Nations Conference on Sustainable Development (UNCSD) later this week.
The CO2e protocol was developed by the members of Encord – the European Network of Construction Companies for Research & Development – assisted by partners from worldwide construction organisations.
The protocol details the method to be used for measuring the greenhouse gas (GHG) emissions of an organisation within the construction sector. The protocol will ultimately encourage and enable construction companies to take steps to reduce carbon emissions.
It represents over two years of collaborative work by some of the largest construction companies in the world. Companies involved in the development include BAM and Skanska.
Encord president Professor Ger Maas said: "It is some credit to the construction sector that the protocol represents one of the first sector initiatives to receive the new 'built on GHG protocol' kite mark." The launch follows a formal review process with the World Resources Institute, which owns and manages the Green House Gas Protocol.
"The protocol represents a great example of businesses working collaboratively to agree an approach to tackling a common threat in global climate change and is reflective of the themes of the Rio conference," he said. "The intention is that with clear guidance on how the sector measures and reports on our emissions, we can accelerate work to reduce emissions from specific construction related activities and operations."

The protocol's co-author Jesse Putzel, sustainability manager at BAM Construct UK Ltd, added: "ENCORD member companies have already started to amend their practices as a result of working together on this protocol. With regulatory requirements increasing, it provides a helpful foundation for companies both large and small around the world who wish to measure and report on a common and accepted basis.
"It offers companies across the world somewhere to turn and importantly will act as a catalyst for targeting specific areas of operation for reducing emissions – such as across the supply chain. Improving efficiencies and reducing emissions is the main objective of any measurement."
The protocol is supported by the World Business Council for Sustainable Development (WBCSD), the Global Reporting Initiative Construction and Real Estate Sector Supplement, the Carbon Disclosure Project (CDP) and the World Green Building Council. The protocol follows the methodology of the Greenhouse Gas Protocol (GHG Protocol) March 2004 revision, which was originally developed by the World Resources Institute (WRI) and the World Business Council for Sustainable Development. The GHG protocol is used as the basis of measurement by organisations such as the Carbon Disclosure Project who invite organisations around the world to supply information on their performance for disclosure to investors.
A copy of the protocol can be downloaded from www.encord.org/?page_id=260
The protocol will also be available on the website of the Green House Gas Protocol over the coming weeks. Please see www.ghgprotocol.org
Got a story? Email news@theconstructionindex.co.uk