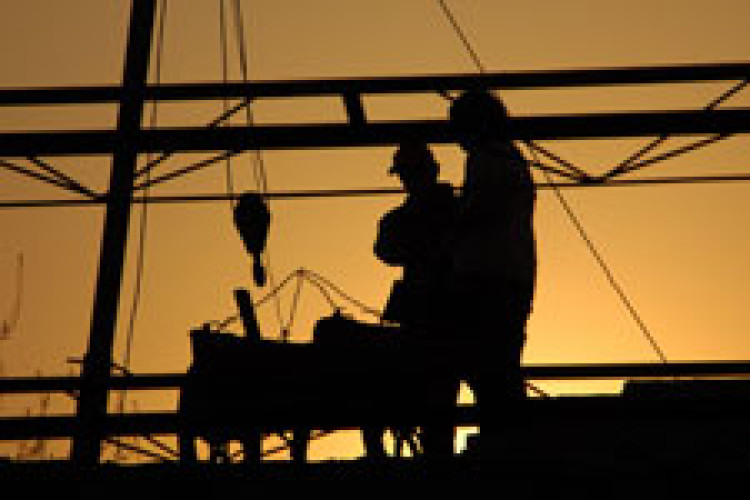 Key survey findings include:
Product manufacturers' confidence regarding the future has dramatically decreased due to the marked change in trading conditions in Q3 with 44% of heavy side firms now expecting sales to reduce next year compared to just 14% three months earlier. Also fewer light side manufacturers now foresee growth in 2012.
Two-thirds of medium and large contractors reported that activity was either stable or lower than at the same time last year.
SME builders reported that workload declined for the 15th consecutive quarter which is especially significant given that 70% of industry output is generated by firms employing less than 299 people.
Cash flow is now a real concern with only 2% of specialist contractors having received payment within 30 days in Q3.
Noble Francis, economics director at the Construction Products Association said: "Construction output weakened in Q3 and order levels were depressed across the board which is bad news for the industry. On the products side, sales of the products that are typically used in the early stages of the construction process fell significantly largely due to the sizeable cuts in public sector capital investment, which are now beginning to feed through.
"Furthermore, the private sector shows no signs of being able to take up the slack with contractors' new orders for private sector work being equally depressed. All of these factors are reflected in the Association's latest forecasts, which expect construction output to fall by1.1% in 2011 and 3.6% in 2012, with no return to growth until 2014.

"Although we recognise the need for government to reduce the economic deficit, it is critical that growth is kick started through investment in areas of long term benefit to the UK, such as housing and infrastructure. This could be realised by bringing forward finance allocated for future years and doing more to create a framework whereby financial institutions are confident enough to invest."
Stephen Ratcliffe, director of the UKCG, said: "Providing certainty over the pipeline of forward public sector programmes and working with the industry to get shovel ready projects underway, would be the most helpful thing government could do in the wake of these results. That is certainly a message that has been picked up by the Prime Minister and the Chancellor and UKCG hopes there will be more positive news for the industry in the wake of the Autumn statement."
Julia Evans, chief executive of the National Federation of Builders added: "As the rest of economy registers growth, construction continues to struggle. What the industry needs now, perhaps more than ever, is a shot in the arm - targeted investment that frees up stalled projects and unlocks growth. Focused investment in construction is a win-win for the industry and for wider, sustainable economic growth."
Got a story? Email news@theconstructionindex.co.uk