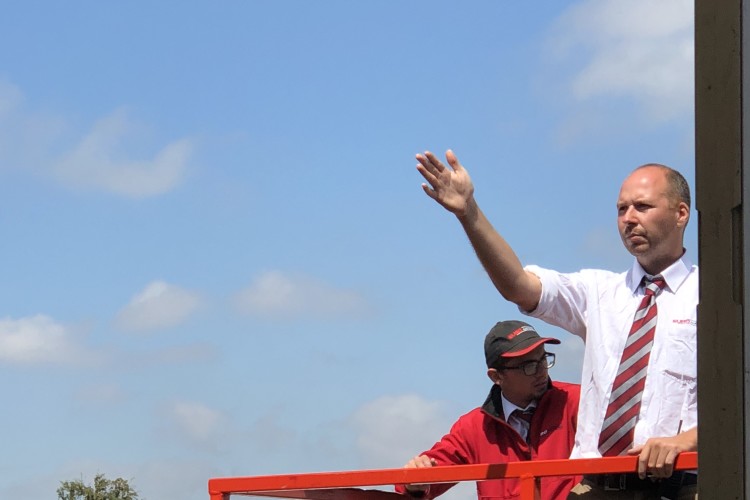 At www.theconstructionindex.co.uk/live you can watch Euro Auctions' unreserved heavy construction and industrial plant auction as it happens in Leeds.
The extensive inventory over three days includes excavators, screeners, crushers, tractors, farm machinery, commercial vehicles, rollers, compactors, loaders, telescopic handlers, cranes, access equipment, dumpers, generators, dozers and motor graders.
With England's dramatic penalty shoot-out victory against Colombia in the FIFA World Cup last night, it was a slower start than usual but business was expected to pick up by mid-morning.
Got a story? Email news@theconstructionindex.co.uk